The Bronx Defenders v. NYPD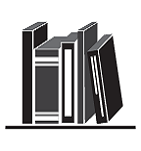 On May 30, 2018, the court approved a settlement secured with the NYPD requiring it to turn over detailed information — for the first time — about the millions of dollars of property it seizes during arrests. The settlement resulted from a New York State Freedom of Information Law (FOIL) lawsuit filed by The Bronx Defenders on August 4, 2016, which asked the Supreme Court of the State of New York to order the NYPD to comply with its legal obligation to disclose information pertaining to its policies and procedures regarding, and accounting for, millions of dollars in cash and property seized during arrests each year. The firm of Davis Wright Tremaine LLP was co-counsel in this case.
As a result of the settlement, the NYPD provided The Bronx Defenders with 160,000 documents containing records of the cash, cars and cell phones it seized between July 1, 2016 and June 30, 2017. The Bronx Defenders will analyze the documents and publicly report on how the NYPD has dispensed with millions of dollars in seized property. This reporting will help inform what policy changes might be needed to ensure that people's property is not seized or kept illegally.
More than 300,000 people are arrested by the NYPD every year. Property or cash is seized in most of those arrests. Many people, especially the low-income Bronx residents our Civil Action Practice represents, are unable to get their property back, even after their cases have been dismissed. The NYPD's widely-used practice of property seizure and civil forfeiture are critical components of its aggressive policing of low-level crimes, known as broken-windows policing. This practice disproportionately impacts low-income people of color and has particularly harmed people in the Bronx, where residents are more likely to carry their wages in cash. The Bronx has the highest percentage of unbanked and underbanked people in New York City.
Despite the NYPD's widespread use of property seizures, this practice and its impact have been shrouded in secrecy. Little has been reported about how much of the cash and property seized during arrests is being kept as revenue by the NYPD. Historically, the only public reporting on seized property has been limited to a single revenue line item on the NYPD's budget titled "Unclaimed Cash and Property Sale." According to documents provided by the NYPD under the Freedom of Information Law, the total amount of seized cash held by the NYPD at any given time is massive. In 2016, the monthly balance of seized currency ranged between $68 million and $72 million.
The Bronx Defenders first submitted a FOIL request to the NYPD on July 29, 2014, seeking policies and documents pertaining to property seizures, including the value and accounting of these assets. The NYPD took over a year and a half to produce any records; its eventual response consisted of revenue and accounting summaries from 2013, together comprising only 14 pages, and a copy of its patrol guide.The NYPD also admitted, during the course of the lawsuit, that it does not do any internal or public accounting of its property seizure or forfeiture practices, and that its $25 million technological system responsible for tracking property seizures lacks reporting functionality.
Note: This case is separate from our civil rights lawsuit Encarnacion v. City of New York, which successfully challenged the NYPD Property Clerk's policy and practice of retaining personal property seized in connection with an arrest long after the criminal case is over. The Bronx Defenders has also worked with elected officials and community partners to advocate for legislative reform and transparency around civil forfeiture and other property seizure practices. As a result, the New York City Council passed Intro 1000-B, which requires the NYPD to report on seized property data on an annual basis.
Legal Documents: