The Bronx Defenders serves individuals and families across the borough of the Bronx. Over the past 20 years, we have developed relationships with thousands of Bronx residents and their families. The people we serve are diverse and resilient, but they face tremendous intersecting challenges: the Bronx consistently ranks at the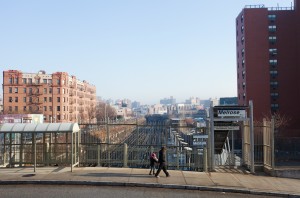 bottom of the state in most indicators of poverty, health, education, and stability. The South Bronx neighborhoods surrounding our office have the highest rates of eviction, unemployment, public benefits enrollment, and child welfare involvement in the state. Nearly 30% of all Bronx residents live under the poverty line. Additionally, the Bronx—particularly the South Bronx—has been and continues to be one of the most over-policed neighborhoods in New York City, leading to a troubling cycle of community tension, incarceration, and family destabilization.
Despite its challenges, the Bronx and its many unique neighborhoods remain among the most vibrant areas of New York City. The Bronx has a population of 1.4 million people, with nearly a third of its residents born outside the United States. We are home to over 40,000 military veterans, and over half of the households speak a language besides English. Walk from one neighborhood to the next and you will hear a variety of different languages, find an assortment of cuisines, and experience a mixture of cultures and traditions. Bronx residents are not simply cases to us, but real people: loving parents, hardworking employees, ambitious students, recent immigrants, and native New Yorkers striving to make ends meet.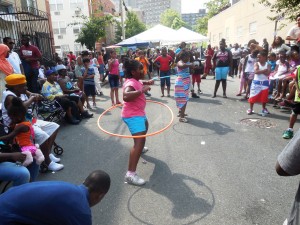 The strength and dynamism of this community is what makes real change possible. The Bronx Defenders works closely with Bronx civic leaders, elected officials, tenants associations, and local activists to foster deep and ongoing relationships with the community and to combat entrenched injustices affecting Bronx families. We determine our program strategies and policy priorities based on the current needs of our clients and their community, and we continually adapt our approach to meet those needs. We are proud to say that we have been part of the Bronx community since 1997 and that we continue to fight alongside its residents for a better and brighter future.
Come visit us at our Justice Campus at at 360 East 161st Street, located in the heart of Melrose and a few blocks from the courthouse, to learn more about our holistic practice.