In a Legal First, NY State Appeals Court Mandates Review of Problematic Orders of Protection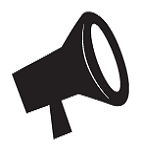 In a Legal First, NY State Appeals Court Mandates Review of Problematic Orders of Protection
Decision establishes the right to a "Crawford Hearing" to justify stay-away orders that render New Yorkers homeless, jobless and separated from their children  
CONTACT: Emily Whitfield, The Bronx Defenders, ewhitfield@bronxdefenders.org
June 24, 2021 (NEW YORK, NY) — Individuals whose lives are upended by unnecessary and faulty temporary orders of protection, including survivors of violence, will now be able to challenge such orders in court, a New York State appeals court ruled today in a case brought by The Bronx Defenders and pro bono partners Covington & Burling.
The ruling – the first of its kind from New York's appellate courts – arose from a challenge by Bronx resident Shamika Crawford, who endured a three-month nightmare of homelessness and separation from her children as a result of an order of protection in a case that was ultimately dismissed. The judge in that case relied on a history of at least 16 domestic violence reports on file to justify the order, without recognizing that Ms. Crawford's ex-boyfriend was the aggressor in all of those incidents. 
"While well-intentioned, these temporary orders of protection can have devastating consequences on those upon whom they are imposed, including survivors of violence like Ms. Crawford," said attorney Eli Northrup, Policy Counsel to the Criminal Defense Practice at The Bronx Defenders, who represented Ms. Crawford along with attorney Edward Soto. "For years, New York prosecutors have requested these orders in nearly every case involving a witness, and criminal courts have essentially rubber-stamped these requests. This ruling will allow courts to consider the consequences of this practice, and whether or not these orders are appropriate and necessary in the case before them. Today's ruling happened because Shamika Crawford bravely stood up to the system and fought for this change, even after her own case had been dismissed."  
"Today's decision underscores the havoc that temporary orders of protection can inflict on innocent parties and their families when basic due process protections are ignored," said David Kornblau, a partner at Covington & Burling LLP who argued the appeal on behalf of Ms. Crawford.
Although the court ultimately dismissed the order against Ms. Crawford, she sought to vindicate her rights on behalf of the hundreds of others who also effectively experienced punishment before being found guilty. "I am thrilled by this decision, and hope that others can benefit from the struggle that I had to endure," said Ms. Crawford. Notably, today's decision establishes the right to a "Crawford Hearing," which requires courts across the State to determine whether an order of protection is both necessary and legitimate.
Siya Hegde, Policy Counsel for The Bronx Defenders' Civil Action Practice, which aids clients at risk of losing their jobs, homes, income, property, and basic civil rights, also praised the ruling.  "Ms. Crawford's experience is a microcosm of the systemic harms that low-income people of color often face when issued a full order of protection in the absence of procedural due process," she said. "In an instant, our clients are automatically rendered homeless from these orders in a way that crudely violates their human right to housing and perpetuates the poverty and homelessness crisis. We must continue the fight to eliminate these barriers and ensure that everyone is given the right to a prompt evidentiary hearing."
Assemblymember Dan Quart, who introduced the Promoting Pre-Trial (PromPT) Stability Act in the last legislative session, noted: "This decision is an important victory for due process, but it alone does not go far enough," vowing to push for passage of the bill in the next legislative session. "We must codify a process for reviewing the necessity of stay-away orders into law or we will continue to see stories like Ms. Crawford's play out in New York courtrooms every single day."  A sign-on letter in support of the PromPT Stability Act is accessible here.
The appeals court case was supported by powerful "friend of the court" arguments submitted by a broad coalition including Brooklyn Defender Services, the Legal Aid Society, Neighborhood Defender Services of Harlem and Transgender Law Center.
"Today's decision reinforces one of the most basic tenets of justice: Courts should not impose punishments without first reviewing evidence. For too long, the legal system has imposed consequences first and asked questions later. We applaud the First Department's decision," said Alice Fontier, Managing Director of Neighborhood Defender Service of Harlem. "Today is another step towards justice in New York, and for the fair treatment of our clients."
"As public defenders, we see time and time again the people we represent suffer devastating consequences as a result of temporary orders of protection that are issued automatically, without considering people's circumstances and in violation of their due process rights," said Lucas Marquez, Senior Staff Attorney with Brooklyn Defender Services' Civil Rights and Law Reform Unit. "Family separation, homelessness, and other destabilizing and long-lasting hardships resulting from these stay-away orders are a punishment unto themselves, despite most cases resulting in dismissals. Today's ruling is an important victory and will help prevent many New Yorkers from unjustly losing their homes and having their families torn apart due to orders so often issued with abandon." 
"We hope that with this decision, courts will no longer rubber-stamp prosecutors' requests for a temporary order of protection without furnishing the defense an opportunity for a hearing that affords a judge ample opportunity to be briefed on all the facts," said Robert Newman, Staff Attorney with the Criminal Defense Practice's Special Litigation Unit at The Legal Aid Society. "The Legal Aid Society was proud to submit an amicus on this case, which affects so many of our clients."
"Transgender people experience disproportionate rates of intimate partner violence and, in seeking protection, are routinely arrested, demeaned, and discredited by police, prosecutors and the courts," said Andrew Ortiz, Staff Attorney with Transgender Law Center. "As the facts of this case make clear, police and prosecutors are not invested in the safety of survivors. Thankfully, the court understood the gravity of the situation and made clear that all survivors must have an opportunity to be heard."
Stan Germán, Executive Director of New York County Defender Services, which served as a strategic partner in the case, added: "These temporary orders of protection, which have been issued reflexively by judges for decades, routinely evict our clients from their homes. This ruling comes too late for many whose lives have already been upended by this shameful practice, but it is a welcome relief nonetheless."
The decision in Crawford v. Ally, Case No. 2020-04520, can be found here. 
***
The Bronx Defenders is a public defender nonprofit that is radically transforming how low-income people in the Bronx are represented in the justice system and in doing so, is transforming the system itself. We have pioneered a ground-breaking, nationally recognized model of defense called holistic defense that achieves better outcomes for our clients. Each year, we defend 27,000 low-income Bronx residents in criminal, civil, child welfare, and immigration cases, and we reach thousands more through our community intake and outreach programs. Learn more at www.bronxdefenders.org