Encarnacion v. City of New York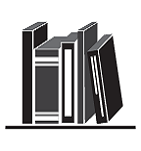 Filed on January 8, 2016, this federal class action challenges the NYPD Property Clerk's policy and practice of retaining personal property seized in connection with an arrest long after the criminal case is over.
When someone is arrested, the NYPD routinely seizes the personal property that they are carrying, such as cell phones and cash. The City won't return this personal property unless the property owner can get a release from the District Attorney's Office, even when the case is over. If property owners inform the City that a request for a release has been ignored, the City still refuses to return the property and fails to provide an alternate recourse or any assistance. Plaintiffs argue that the government's policy violates due process by improperly forcing property owners to bear the burden of retaining personal property long after the justification for doing so has expired.
Each year, the City of New York takes cash and cell phones from thousands of New Yorkers—particularly those who can least afford it—in violation of their constitutional rights. This situation is exacerbated by the fact that most people who attempt to retrieve property do not have a lawyer to assist them in trying to compel the City or the prosecutor to act. Many claimants give up trying to obtain their property rather than attempting to navigate the system.
On June 3, 2016, Plaintiffs filed an Amended Complaint.  On June 8, 2016, Plaintiffs moved for Class Certification. On February 12, 2018, the court approved a settlement secured with the City of New York requiring reforms to end this unconstitutional practice.
In addition to The Bronx Defenders, Plaintiffs are also represented by Boies, Schiller & Flexner LLP.
Legal Documents: