Latin Times: NYC Unveils Pilot Program To Give Legal Defense To Detained Immigrants Facing Deportation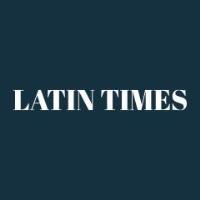 Like the other 13 detainees set to appear before an immigration judge on Wednesday afternoon, Maximiliano Ortiz had been roused in the wee hours of the morning from his cell in a county jail. Facing the judge at the Varick Street Immigration Court in Lower Manhattan, clothed in an orange jumpsuit, he looked groggy.
"Are you arriving at this decision voluntarily?" the judge asked. The interpreter translated the question into Spanish.
"Yes," said Ortiz, and shortly afterward, having agreed to concede the charge of "entry without inspection" and accept an order of removal from the country, the first of about 190 poor, detained immigrant to receive pro bono legal representation via the city of New York was escorted out of the courtroom, chains jangling at his wrist and waist.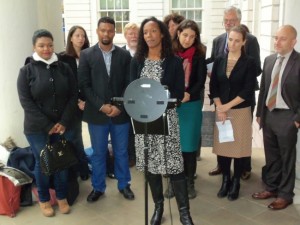 On Wednesday, a coalition of seven public defender, legal advocacy and community activist groups unveiled the New York Immigrant Family Unity Project (NYIFUP), the first program in the nation to win public funding for legal defense of detained immigrants who cannot afford to hire lawyers. In June, the New York City Council appropriated $500,000 for the pilot, which organizers say will be enough to meet about 20 percent of each year's need. Under the program, detainees whose income falls at no more than 200 percent of the federal poverty line can receive pro bono legal counsel from New York Immigrant Defenders, which consists of public defender offices the Bronx Defenders and Brooklyn Defense Services.
Read more here.