The Olympian: Public Defense System Seeks To Cure Root Issues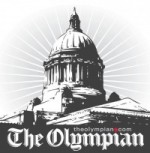 Daryl Rodrigues is someone who can find some good in just about anyone ensnared in the justice system for crimes they often, but not always, committed.
As director of the Thurston County Office of Assigned Counsel, he has plenty of opportunity to search for redeeming qualities in defendants. He oversees 17 attorneys, two paralegals and six legal assistants who were assigned more than 4,500 felony, misdemeanor, juvenile and dependency cases in 2012.
After a first career as a community mental health counselor, Rodrigues, 50, earned his law degree at Gonzaga University 20 years ago, then worked in private practice and as a public defender before assuming his latest post in March 2013.
His hiring coincided with the 50-year anniversary of a U.S. Supreme Court ruling — Gideon v. Wainwright — which held that all indigent defendants had the right to an attorney, not just those in federal criminal cases or state cases involving the death penalty.
While that landmark case went a long ways on the road to a more equitable justice system, Rodrigues makes a strong case that there's much more to do in the world of public defense.
He embraces a new model of public defense called "holistic defense," which has been pioneered by the Bronx Defenders in New York City. This is an organization that buys into a philosophy that public defense is more than just dealing with matters of law. It looks at the person's lot in life and problems they may have with housing, child custody, mental health, drug and alcohol addiction and financial insolvency.
"Holistic Defense combines aggressive legal advocacy with a broader recognition that for most poor people arrested and charged with a crime, the criminal case is not the only issue with which they struggle," Rodrigues said in a letter he sent me, asking to meet.
By John Dodge
Read more here.