WNYC: Stop and Seize: When the NYPD Takes Your Cash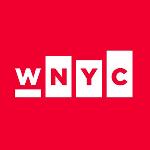 Last February, Harold Stanley was on his block one evening, in the Morrissania section of the Bronx. He decided to drive to McDonalds, and when he came back, sat in his parked car to eat.
"Next thing I know somebody's tapping on my window, telling me get out the car," he said. "And I said 'For what?' Officer said don't make it harder than what it is."
Police officers searched him and his car, then handcuffed him and took him to the local precinct. He wasn't sure why he was under arrest until he arrived there, when he was told he made a drug sale. After several hours, he was released with a desk appearance ticket. But the $1,300 he had in his pocket was not returned.
When someone is arrested, they empty their pockets, and the police take the things they have on them – cash, wallet, keys, phones. The arrestee gets a voucher, which might say the items are "arrest evidence," or it might say "safekeeping." Or it might say "forfeiture."
Stanley's voucher said "forfeiture." Which meant that the NYPD was planning to keep his cash. He uses check-cashing outlets, not banks, so carrying cash is normal for him. This money was from his wife, to pay the rent. He had to borrow money from his sister to avoid eviction.
"I was angry," he says. "I was upset, because you don't have no case on me."
Even if you're not charged with a crime, or a case is dismissed and sealed, the police can still seek to keep your stuff, your car, or your cash. Stanley's case was, in fact, dismissed.
There are very few public records on forfeitures. The city's District Attorneys seized $46 million through forfeiture in 2014, as part of criminal cases, according to records received through a Freedom of Information request. Those are criminal forfeitures. How much the NYPD took in civil forfeiture cases like Stanley's is unknown. A Freedom of Information request from May is still outstanding. Also unknown: whether certain places or races are disproportionately impacted by forfeiture, since there is no data on where items are taken, and from whom.
Councilman Ritchie Torres is hoping to change that. He represents the Central Bronx, an area that lawyers say is a hotspot for forfeiture.
"The process is completely opaque," Torres says.
Money seized by the police is supposed to go to the city's general fund, where it gets allocated to law enforcement purposes. According to city budget documents, the police and District Attorneys received more than 18 million dollars in forfeiture funds last fiscal year – some from the state, some from federal sources. But details are few. The lack of transparency makes monitoring nearly impossible, Torres says.
Torres is introducing a bill tomorrow requiring the NYPD to disclose basic data on forfeiture. But even if numbers become available, there's still a big unknown: Why?
The NYPD did not make anyone available to comment after repeated requests. In a statement, the Bronx District Attorney's office said forfeiture takes the profit incentive out of crime.
To Runa Rajagopal, that's not a good enough answer. She's the head of the civil action practice at the Bronx Defenders, where she represents defendants in forfeiture cases.
"I can't exaggerate the grave devastating impact this has on our clients and our community," she says.
The myth of forfeiture is that it targets drug kingpins and big-time thieves. What she sees is people losing 1996 Civics or 200 dollars – old cars, small sums. That's supported by WNYC's analysis of forfeitures by New York City district attorneys, most of which are under $500.
"I don't understand it," Rajagopal says. "What public policy goals are we meeting?"
Harold Stanley eventually did get his money back, with Rajagopal's help. When he got the check, he paid back his sister.
By Kat Aaron
Read the full article here.