NY Daily News: When cops just take your cash and car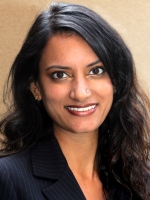 An arcane 134-year-old process few New Yorkers have even heard of means the NYPD can take the possessions — cars, cash, computers — of anyone who gets stopped, even if it's for jaywalking and even if that person never gets convicted or even charged.
And because those so-called civil forfeiture proceedings are civil, New Yorkers who can't afford private lawyers often can't afford to get their money back.
"The reality of civil forfeiture is that it penalizes poverty," says Bronx Councilman Ritchie Torres, creating a system in which "constitutional rights are reserved only for those who can afford it."
Now, the arcane rules the NYPD used to confiscate nearly $15 million from New Yorkers in 2013, according to a limited accounting by the Office of Management and Budget, are finally getting exposed to much-needed sunlight.
Tuesday, Torres and Manhattan Councilman Daniel Garodnick are scheduled to introduce a bill — one they expect will pass the Council and arrive on Mayor de Blasio's desk — requiring the NYPD to give a full accounting of the items it seizes from those it arrests, how much money it takes in from them and where, exactly, that money goes.
"The majority of arrests are low-level offenses, misdemeanors and below," said Runa Rajagopal, an attorney at the Bronx Defenders who has worked on dozens of civil forfeiture cases. "The majority of property taken is likely connected to a low-level charge or offense. We're not talking yachts or luxury cars. We're talking cash and old cars."
Chrissy, a 39-year-old Bronxite, was in the passenger seat of her 2006 Toyota Matrix with her boyfriend driving when the police pulled them over as they left a TGI Friday's last December. Though she wasn't behind the wheel, she was arrested and had her car seized, even after a breathalyzer test at the precinct found she was below the legal limit. (Because her criminal case is ongoing, she asked to be identified only by her first name.)
The NYPD refused to drop its forfeiture action over the car, and offered to settle with Chrissy only if she agreed to pay hundreds of dollars in penalties and storage .
Even with help from the Bronx Defenders, which provides criminal defense and other legal and social services to indigent people there, it took her seven months to reclaim her car. In that time, she lost her job as a health-care worker and was unable to visit her dying father in West Virginia.
"I have the right to travel and the right to my property, and they took that away from me," she said.
But for many caught in the civil forfeiture web, settling is the quickest way to get their possessions back, even if that means paying exorbitant fees or agreeing to burdensome terms.
As I reported last year, the NYPD not only uses byzantine paperwork and processes to make it complicated and time-consuming for citizens to retrieve their property in the 120 days allotted after a criminal case is closed before it becomes the property of the state — and then heads to auction. It also provides zero accounting for where the money from seized property actually goes.
In one 2013 case, almost $5,000 ended up in the NYPD's pension fund , despite a 1995 court decision barring that practice. Funds have also reportedly gone to parties in precincts, beefed up squad cars and military-grade equipment.
But without more data, there's no real way of knowing the scale of the problem. According to Steven L. Kessler, the former head of the Bronx DA's forfeiture unit — who now represents individuals facing asset forfeiture — in 85% of all forfeiture cases, the property owner is never charged with a crime.
Torres and Garodnick's bill could finally reveal the numbers behind one of the police department's dirtiest practices. There's no doubt the police unions, who have forcefully defended civil forfeiture, will fight to block it.
We'll see soon if Mayor de Blasio will sign on to protect low-income New Yorkers.
By Max Rivlin-Nadler
Read the full article here.