The New York Immigrant Family Unity Project Draws Attention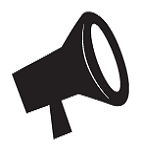 A recent article in Congressional Quarterly, by Christina Carr, highlights the effectiveness of The Bronx Defenders' New York Immigrant Family Unity Project (NYIFUP) and its potential for scalability.
The pilot project, which started late last year with funding from the New York City Council, is the first institutionally-provided public defender program in the country for immigrants facing deportation. NYIFUP provides indigent immigrants facing deportation at New York's Varick Street Immigration Court with free, high-quality legal representation where they otherwise would have no right to council.
In the Congressional Quarterly article, Carr interviewed Bronx Defenders Immigration Attorney Conor Gleason, who is working exclusively with NYIFUP to represent immigrants at the Varick Street Immigration Court.
"This model is working," [Gleason] said. "The data we have shows it saves people money, saves the city money, and keeps people in the U.S. who have a right to be here and who have some form of relief available."
To read the full Congressional Quarterly article, download the pdf here.
Learn more about the New York Immigrant Family Unity Project by visiting our website here.