The City: 20 Years After the NYPD Killing of Amadou Diallo, His Mother and Community Ask: What's Changed?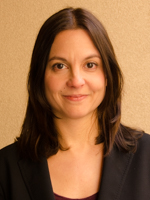 "His murder was in the context of a stop. It was a horrible example of the officers thinking black people pose a threat, even for movements that are innocuous and benign."
Our Deputy Director of Impact Litigation, Jenn Rolnick Borchetta, spoke to New York Magazine's The City for the anniversary of Amadou Diallo.
Read more here.