The Bronx Defenders Welcomes Mayor de Blasio's Announcement to Reform Stop-and-Frisk and Drop the City's Appeal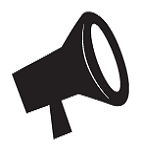 The Bronx Defenders welcomes the concrete step taken today by the de Blasio administration to drop New York City's appeal of the federal district court rulings in the stop-and-frisk cases. Today, the City has filed a motion in the Second Circuit Court of Appeals that seeks a remand to the Southern District to resolve these cases.
In March 2012, The Bronx Defenders – along with our allies at the New York Civil Liberties Union, LatinoJustice, and pro bono counsel Shearman & Sterling – filed Ligon v. City of New York, a class action challenging unconstitutional policing practices in and around buildings enrolled in the NYPD's "Clean Halls" program. We moved for a preliminary injunction barring the City from making unconstitutional stops outside of these buildings in the Bronx.
In January 2013, Judge Shira Scheindlin ruled that the NYPD was systemically and unconstitutionally conducting stop-and-frisks outside of "Clean Halls" buildings. This was a victory for all The Bronx Defenders' clients who were charged with trespassing when they were merely standing outside.
While presiding over Ligon v. City of New York, Judge Scheindlin also heard another case against the entire stop-and-frisk program, Floyd v. City of New York. This case, filed by the Center for Constitutional Rights, addressed many of the same concerns as Ligon so Judge Scheindlin consolidated the "remedies" portion of the Ligon ruling with that of the Floyd case. After a nine-week trial, Judge Scheindlin handed down a ruling in favor of the Floyd plaintiffs in August 2013. Scheindlin concluded that the City had been routinely violating the Fourth and Fourteenth Amendments by stopping and frisking many thousands of New Yorkers every year on account of racial bias and without reasonable suspicion. She listed a host of reforms that the City needed to implement in order to address these problems, beginning with appointing an independent monitor to oversee the NYPD's conduct. However, the Bloomberg administration appealed these rulings, delaying any progress on the proposed reforms.
Today, the City has promised to drop the appeal of the groundbreaking rulings in Ligon and Floyd. This will allow city leaders to begin the process of starting the hard work of reforming the NYPD's practices in poor communities of color.
The Bronx Defenders represents tens of thousands of New Yorkers every year – many of whom regularly suffer at the hands of the NYPD's harsh and unconstitutional practices. We welcome the City's new tone in resolving the problems around stop-and-frisk and the Clean Halls program, but we are also aware of the great amount of work that has to be done to truly reform the NYPD's practices, and rebuild trust between the police and the communities they are charged with serving and protecting.