The Bronx Defenders Reaches Settlement in Bronx Court Delay Case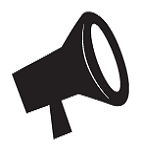 Settlement will ensure Bronx Courts uphold people's constitutional rights to due process and speedy trials.
** FOR IMMEDIATE RELEASE **
CONTACT: Anna Kim (annakim@bronxdefenders.org) 646-504-2977
AUGUST 9, 2018
NEW YORK, N.Y. — The Bronx Defenders, Emery Celli Brinckerhoff & Abady LLP, and Morrison & Foerster, LLP announced a settlement with the defendants in Trowbridge v. DiFiore, a lawsuit filed to challenge widespread delays in Bronx misdemeanor cases in violation of due process and speedy trial rights.

Plaintiffs filed the lawsuit in the U.S. District Court for the Southern District of New York on May 10, 2016. At that time, people charged with low-level offenses in the Bronx fighting their misdemeanor cases returned to court over a period of months, if not years, without a meaningful opportunity to have their day in court. In the overwhelming majority of cases scheduled for trial, there were simply no courtrooms, judges, or court staff available.
Since the lawsuit was filed, the defendants have made significant progress to clear the backlog and reduce the number of people in the Bronx being subjected to court delay.
The number of misdemeanor cases pending for more than a year dropped from 2,378 to 513. The number of misdemeanor cases pending for more than two years dropped from 538 to 64.
Despite improvements, misdemeanor case processing in the Bronx continues to be a significant outlier compared to other boroughs. As of February 2018, 8% of all the cases in Bronx Criminal Court had been pending for over a year, compared to 2% of cases pending over a year in Brooklyn and Manhattan, 3% in Queens, and 4% in Staten Island.
Trials also remain vanishingly rare for people in the Bronx. In 2017, there were 37,000 misdemeanor arraignments in the Bronx, but only 144 misdemeanor trials.
According to the terms of the agreement, which is subject to court approval, the plaintiffs will monitor the court's progress over the next four years to address these ongoing concerns and ensure continued progress. Plaintiffs will have the option to re-open the litigation if defendants fail to remedy the violations sufficiently.
During this time, the New York State Unified Court System and Office of Court Administration will be required to meet with stakeholders, share data with the plaintiffs, and track cases where a person demands a trial.
"In 2016, when we filed this lawsuit, the right to a trial had become meaningless in Bronx Criminal Court," said Scott Levy, Special Counsel to the Criminal Defense Practice at The Bronx Defenders. "People charged with low-level offenses were effectively trapped in a long, painful process of seeking their day in court. We are encouraged by the improvements in misdemeanor case processing, but know that they fall short of the ultimate goal. This settlement will allow us to ensure that the New York Courts continue making strides until people in the Bronx have access to their day in court just like New Yorkers in every other borough."
The Bronx is the poorest county in New York State, the New York City borough with the highest percentage minority population, and the borough with the most severe court delay. When the case was filed, the average wait for a jury trial in the Bronx was 99% higher than in Manhattan, 66% higher than in Brooklyn, and 48% higher than in Queens.
"This settlement is only the beginning," said Ilann M. Maazel, Partner at Emery Celli Brinckerhoff & Abady LLP. "We will be watching the Bronx court system very carefully to make sure they live up to their promises, achieve parity with the other boroughs, and make speedy trials a reality for everyone in the Bronx."
Court delay has forced many to choose between returning to court for years to fight their case or accepting a plea bargain to end the punishing effects of the process. Court delay does not just lead to a denial of justice, but other impacts as well, such as the loss of paychecks, school absences, missed medical appointments and childcare emergencies when individuals must return to court time and again just to obtain a trial.
"When we joined this lawsuit, the trial delay statistics painted a stark illustration of the adage, 'Justice delayed is justice denied,'" said Ruti Smithline, a litigation partner at Morrison & Foerster. "We're proud to be a pro bono partner with The Bronx Defenders and ECBA in bringing about these important reforms."
READ A FACTSHEET ON THE CASE HERE
ABOUT
The Bronx Defenders is a public defender nonprofit that is radically transforming how low-income people in the Bronx are represented in the justice system and in doing so, is transforming the system itself. We have pioneered a ground-breaking, nationally recognized model of defense called holistic defense that achieves better outcomes for our clients. Each year, we defend 27,000 low-income Bronx residents in criminal, civil, child welfare, and immigration cases, and we reach thousands more through our community intake and outreach programs. Learn more at www.bronxdefenders.org
Emery Celli Brinckerhoff & Abady LLP is a litigation boutique that focuses on civil rights, commercial, criminal, and ethics matters. We represent individuals, businesses, and institutions in all aspects of litigation and pre-litigation dispute resolution, from negotiation, mediation and arbitration, through hearings, trials, and appeals.
Morrison & Foerster is a global firm of exceptional credentials. Our clients include some of the largest financial institutions, investment banks, Fortune 100, and technology and life sciences companies. The Financial Times has named the firm to its lists of most innovative law firms in Northern America and Asia every year that it has published its Innovative Lawyers Reports in those regions. In the past few years, Chambers USA has honored MoFo's Privacy and Data Security, Bankruptcy, and IP teams with Firm of the Year awards, the Corporate/M&A team with a client service award, and the firm as a whole as Global USA Firm of the Year. Our lawyers are committed to achieving innovative and business-minded results for our clients, while preserving the differences that make us stronger. The firm also has a long history of commitment to the community through providing pro bono legal services, including litigating for civil rights and civil liberties, improving public education for poor children, advocating for veterans, promoting international human rights, winning asylum for the persecuted, and safeguarding the environment.