The Bronx Defenders' Mark Sedlander Speaks with Harlem High Schoolers about a Career in the Law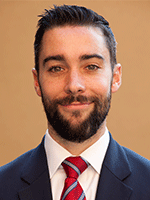 Last week, Criminal Defense Attorney Mark Sedlander joined forces with Harlem Village Academies (HVA) at their High School Career Fair to talk to teens about what it's like to be a lawyer. HVA's Student Development Manager shared feedback from several high schoolers following the fair who mentioned Mark's table as a stand-out; they were thrilled to learn in detail what a lawyer does on a daily basis and gain a better understanding of the process of pursuing a profession in law.
Thank you, Harlem Village Academies, for the opportunity to inspire future advocates!