The Bronx Defenders is Issuing a Call for Proposals for Civil Forfeiture Video Project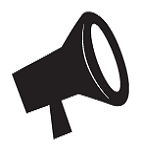 Request for Proposals
Civil Forfeiture Video Project
Submission Date: July 2, 2014
Organization Overview
The Bronx Defenders is a community-based, multi-service legal organization dedicated to addressing the underlying problems of poverty in the Bronx by providing innovative, holistic, and client-centered criminal defense, family defense, civil legal services, and social services to indigent Bronx residents.
Our Civil Action Practice works with clients to minimize the severe and often unrecognized collateral consequences from criminal and family court proceedings. Among our areas of intervention, we provide legal advocacy in civil forfeiture proceedings in which police confiscate personal property and cash from low-income people and make the property extremely difficult to retrieve. To more effectively address the many challenges our clients face, we are launching a new campaign to reform NYC's property seizure and asset forfeiture policies and practices.
About Civil Forfeiture
When a person is arrested, his or her property – including money, personal belongings and vehicles – will be confiscated and held by the NYPD at the time of the arrest. After an arrest and after property is seized, there are many obstacles that prevent a property owner from getting his or her property back. Once seized, the NYPD is also authorized to bring a civil forfeiture action, where an individual's right to ownership over the property seized is forfeited because the property itself is "guilty" of having been involved in criminal conduct. Whether the owner of the property is guilty is irrelevant in this context.
Project Summary
The purpose of this request for proposals (RFP) is to secure a videographer to produce a short (3-5 minute) video highlighting the issue and providing "Know Your Rights" information.
Terms of the Project

Meet with identified Bronx Defenders staff to develop and agree upon video outline.
Work with Bronx Defenders staff to organize the content in an accessible and engaging way, develop a style and tone, and create basic story boards for the short video.
Shoot footage according to agreed upon video outline and in coordination with identified Bronx Defenders staff.
Provide at least 2-3 rounds of edited footage – in line with discussed feedback – to yield final product.
Produce a final product of approximately 3-5 minutes in length.
Estimated project dates are July 7 – August 15; dates for meeting and shooting can be flexible within those dates.
Final product will be submitted to The Bronx Defenders on or before the project end date.
Instructions for Submission
Submit a one-page proposal outlining why you are most qualified for and interested in producing this video. Attach the following: (1) Resume; (2) Link to website and/or relevant video work of previous projects; (3) Short (half page) brief summarizing your vision for the project and providing an overall quote for your costs to complete the project. Email submission to Amelia Hays (ameliah@bronxdefenders.org) on or before 11:50pm on July 2, 2014. Contact Amelia with any questions.
To download a pdf of this RFP click here.