The Bronx Defenders hails today's 'Stop and Frisk' decision by federal Judge Scheindlin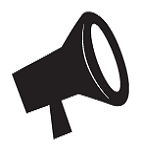 The Bronx Defenders hails today's decision by federal Judge Scheindlin as a critical first step in recognizing and tackling the widespread abuses in the NYPD's stop and frisk program.
In landmark decisions in two class action lawsuits, a federal judge ruled today that the New York City Police Department has violated the constitutional rights of tens of thousands of Black and Latino New Yorkers by subjecting them to unlawful stops without individualized suspicion.   The judge also ordered the NYPD to take steps to bring their practices in line with the Constitution and called for the appointment of an independent monitor.
U.S. District Court Shira A. Scheindlin's ruling in Floyd v City of New York, brought by the Center for Constitutional Rights, found the City liable for violations of Fourth and Fourteenth Amendment rights.   Her accompanying remedy order covers both Floyd and Ligon v. City of New York, a class action lawsuit filed in March 2012 by The Bronx Defenders along with New York Civil Liberties Union, Latino Justice, and Shearman & Sterling LLP to challenge unlawful NYPD stops in and around private residential buildings enrolled in the "Clean Halls" program.
"Judge Scheindlin's ruling confirms what far too many of our clients have learned first-hand: that the NYPD's stop and frisk policy is unfair, discriminatory, and ultimately unlawful," said Robin Steinberg, Executive Director of The Bronx Defenders.  "Beginning to reign in the abuses of stop and frisk is the necessary first step in repairing the tremendous gap in trust between the NYPD and the communities they are supposed to serve and protect."
While 88% of people stopped by the NYPD are never charged with any crime, some unconstitutional stops lead to unlawful arrests, triggering a domino effect for families and whole communities.  Charles Bradley, a fifty-year-old security guard from the South Bronx and a plaintiff in Ligon, was stopped and arrested for trespassing while waiting for his fiancée outside her apartment building Parkchester.  Even before Mr. Bradley appeared in court to defend himself, the arrest was reported to the state's licensing agency, putting Mr. Bradley's livelihood at risk.   "I need a license to be a security guard, and I would have lost it if they pressed charges," Mr. Bradley told the New Yorker magazine in May. "If I lose my license, I lose my income. I could have been put into homelessness for all this."
The Bronx Defenders thanks Mr. Bradley and all of the named plaintiffs in Floyd and Ligon for having the courage to challenge discriminatory practices by the nation's largest police force, and hails Judge Scheindlin's decision as an important step forward in the fight for NYPD fairness and accountability.
Read the opinion in Floyd v. City of NY. http://www.nysd.uscourts.gov/cases/show.php?db=special&id=317
Read the remedy order for Floyd and Ligon: http://www.nysd.uscourts.gov/cases/show.php?db=special&id=316
Read "Annals of Law: Rights and Wrongs" by Jeffrey Toobin in the New Yorker: http://www.bronxdefenders.org/the-new-yorker-annals-of-law-rights-and-wrongs/