The Bronx Defenders co-sponsors immigration information event with NY State Senator Gustavo Rivera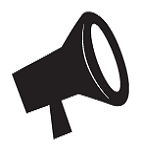 On June 8, 2013, Jennifer Friedman will be representing The Bronx Defenders at an immigration event hosted by New York State Senator Gustavo Rivera & The Advisory Board for the Peruvian Community in New York.
Topics to be discussed include: immigration reform, immigration fraud and "Notarios," pathways to citizenship and the NYS DREAM Act.
TIME: 11:00 AM – 2:00 PM
LOCATION: Public School 33
2424 Jerome Avenue
Bronx, NY 10468
For more information, please click here.