Spotlight on BxD's work with veterans and service members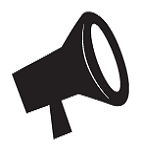 Every day, many of The Bronx Defenders' clients who are veterans, service members, or interested in future military service face unique challenges and issues that are often overlooked or ignored. Through our interdisciplinary and holistic approach, The Bronx Defenders represents veteran clients in Criminal Court, Family Court, and Housing Court, provides advocacy in other administrative fora to ensure that veteran clients can access and maintain benefits, and links veteran clients to necessary social services and mental health treatment providers.
The Bronx is home to over 40,000 veterans. For many young people in the Bronx, military service offers the opportunity for employment and education while serving their country. However, for any of our clients who are interested in serving in the military, an arrest can trigger a host of collateral consequences. An open criminal case, for example, can prevent someone from enlisting. Because the armed forces have exclusive discretion around employment eligibility and enlistment, including those for acts defined as non-criminal offenses, they may bar a person from joining the military, thereby depriving individuals of the opportunity to serve and the benefits it provides.
Mr. Nelson (not his real name) spent several years as a staff sergeant in the U.S. Army where he oversaw the men in his squad. After he completed his service, he received an Honorable Discharge and went on to pursue training and expertise as an electrician. After a few years of civilian life, however, Mr. Nelson's pre-existing anxiety and depression resurfaced and worsened. He had suffered these issues his whole adult life but received no treatment while in military service.

Instead of seeking professional treatment for his growing mental health concerns, Mr. Nelson turned to drugs and developed a substance abuse problem. His addiction caused him to lose his job, leading to financial instability. Eventually, Mr. Nelson lost his apartment for failing to pay rent and was forced to move to a single room in an unregulated rooming house in the Bronx.

One day last summer, Mr. Nelson was threatened by one of his roommates, and the two men got into an argument. The landlord called the police and Mr. Nelson was arrested and charged with harassment. In Criminal Court, Mr. Nelson was assigned a Criminal Defense Attorney from The Bronx Defenders. Exacerbating his already difficult situation, Mr. Nelson was arrested a second time a few weeks later for allegedly jumping a turnstile. Now with two criminal cases, a severe substance abuse problem, no job prospects, poor health, and no income, Mr. Nelson notified The Bronx Defenders that he was being sued in Housing Court in an eviction proceeding. His Criminal Defense Attorney immediately connected Mr. Nelson with a Civil Attorney who began working to delay Mr. Nelson's eviction to help him find suitable alternative housing. Mr. Nelson's Civil Advocates were able to link him with a transitional housing program that offered single occupancy apartments to veterans with housing instability. By advocating in Housing Court, The Bronx Defenders was also able to delay Mr. Nelson's eviction long enough to allow him to move into his new apartment and avoid even one day of being made homeless.

After moving into his new apartment, and with the help of Bronx Defenders advocates, Mr. Nelson was successfully enrolled in a specialized veterans' treatment program that helped him address his addiction. Today, Mr. Nelson is happy to report that he has been clean for one year. With his drug addiction and housing in order, Mr. Nelson was able to apply for jobs and obtained a great position working Monday through Friday as an electrician in a stable, government-owned building. Mr. Nelson is now going back to the VA for regular health check-ups, and continues to work hard to stay clean and treat his depression and anxiety. Mr. Nelson recently stopped by The Bronx Defenders office to say he has not felt this good in years.
The Bronx Defenders has seen that veterans often come into contact with the justice systems because of service-related problems and the challenges of integrating back into society after service, including mental health and substance abuse problems, difficulty securing employment, and unstable housing. Our advocates have seen how veterans are neglected and further stigmatized by the same government institutions that are charged with helping them. For example, one of our clients who is a service member was arbitrarily denied emergency rent arrears through the NYC Human Resources Administration at the Veterans Job Center. For another client, Bronx Housing Court declined to intervene in halting his eviction when the judge denied an emergency postponement in his eviction proceeding.
Looking at statistics on veterans across the U.S. highlights the acute needs of this vulnerable population. According to statistics from the U.S. Department of Veterans Affairs, the U.S. Department of Housing and Urban Development, the U.S. Department of Justice, and the National Coalition for Homeless Veterans:
One in 10 inmates in U.S. jails has served in the military
12% of the adult homeless population are veterans
New York state has the third highest number of homeless veterans in the country, with 4,659 homeless veterans on a single night in January 2013
An additional 1.4 million veterans are considered at risk of homelessness due to poverty, lack of support networks, and poor living conditions in overcrowded or substandard housing
23% of female veterans report having experienced sexual assault while in the military, and over half of females and over one-third of males report having experienced sexual harassment while in the military
About 11-20 out of every 100 veterans who served in Operation Enduring Freedom (OEF) or Operation Iraqi Freedom (OIF) are diagnosed with post-traumatic stress disorder (PTSD) in a given year
Among Vietnam veterans, the prevalence of PTSD is an estimated 30%
As these statistics show, in addition to the complex set of factors influencing all homelessness, including shortage of affordable housing, lack of access to stable employment, and lack of access to health care, veterans and other service members face further complications and challenges of having to deal with the lingering effects of PTSD, substance abuse, and disabilities (National Coalition for Homeless Veterans). These challenges are often compounded by a lack of family connections, social networks, and supportive social services for veterans. When these service members then face legal challenges, such as arrest or an eviction, this increases the risk that they will spiral further into mental health or physical complications, may become homeless, or become suicidal (Urban Justice Center). Yet unless a veteran is "honorably discharged," they are not eligible for health care or many other services from the U.S. Department of Veterans Affairs ("VA").
In response to the complex and intertwined legal and social issues facing our veteran clients and clients seeking future military service, last year, a group of Bronx Defenders attorneys and advocates across our Criminal Defense, Family Defense, Civil Action, and Social Work Practices got together to build institutional knowledge and establish best practices to address the growing number of veteran clients.
This interdisciplinary team of advocates is developing a guide for Best Practices for Holistic Representation of Justice-Involved Veterans and Service Members. This guide, along with trainings on holistic defense of veterans in a variety of legal arenas, is being developed to share this specialized knowledge with all the attorneys and advocates at The Bronx Defenders. Though this guide is not meant to be considered as formal legal advice, the goal behind the publication is to provide information that is as current and topical as possible, and that offers relevant practitioners with information and advice to provide veterans involved in the criminal or family justice systems with meaningful, holistic support.