Spotlight on BxD's work with veterans and service members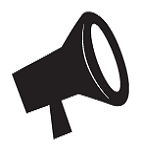 Every day, The Bronx Defenders represents people who are veterans, active service members, or interested in future military service. The Bronx is home to approximately 40,000 veterans, who often face unique challenges in all aspects of the justice system, whether in Criminal Court, Family Court, Housing Court, or in administrative proceedings. Many our clients come into contact with the justice system because of service-related problems and the challenges of integrating back into society after service, including mental health and substance abuse problems, difficulty securing employment, and unstable housing. Statistics show that veterans are at a greater risk of being arrested and incarcerated than the civilian population and that they experience higher rates of homelessness, addiction, and mental illness diagnoses.
For many young people in the Bronx, military service offers the opportunity for employment and education while serving their country. However, for any of our clients who are interested in serving in the military, or who currently serve, an arrest or conviction can prevent future service or lead to discharge.
We recognize the unique challenges faced by justice-involved veterans so we developed best practices and training materials for attorneys and advocates. These materials allow us to better assist our veteran clients in accessing and maintaining benefits, getting connected to necessary social services, mental health treatment providers, and housing programs. Since 2014 we have had a dedicated staff attorney to serve as a point-person for referrals and questions regarding collateral consequences for our veteran clients.