South Bronx Residents, Elected Officials Demand End to Stop-and-Frisk Abuses and Discriminatory Policing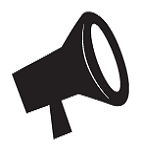 FOR IMMEDIATE RELEASE
April 18, 2013
Contact: Joanna Bernstein, The Bronx Defenders, 215-603-3113 or joannab@bronxdefenders.org
South Bronx Residents, Elected Officials Demand End to Stop-and-Frisk Abuses and Discriminatory Policing
Senator Gustavo Rivera, City Council members Melissa Mark-Viverito and Annabel Palma, and hundreds of community members call for reforms
Bronx, NY – At a Bronx town hall meeting organized by members of Communities United for Police Reform this evening, Senator Gustavo Rivera, Council members Melissa Mark-Viverito and Annabel Palma, and hundreds of Bronx residents called for an end to discriminatory policing practices and abuses of 'stop-and-frisk'. While highlighting fairer, more effective approaches to community safety, they called for passage of the Community Safety Act in the City Council to protect against bias-based profiling and unlawful searches, and decriminalization of low-level marijuana possession by the New York State Legislature.
"We need to reform our criminal justice system to move away from discriminatory policies and to focus our efforts, instead, on maintaining the safety of our communities," said Senator Gustavo Rivera. "One of the issues that we have been working on in the Senate is the decriminalization of marijuana possession equaling 15 gram or less. It is unacceptable that the current law allows for a technicality to saddle thousands of New Yorkers, in particular minorities, with criminal records. In addition, this law has been proven to be costly and ineffective in fighting crime."
"It is no coincidence that in the South Bronx, one of the most underserved districts in the country, we see the highest number of stops with the use of excessive force," said Council Member Melissa Mark-Viverito. "It is very important in light of the Floyd class action lawsuit against the NYPD, that we stand in solidarity with our low-income communities of color against this discriminatory policing. I want to thank the Bronx Defenders for their heroic work defending families and communities from NYPD abuses."
"As the mother of a young Latino living in the South Bronx, no one is more concerned about keeping our communities safe than me," said Council Member Annabel Palma. "But with Blacks and Latinos comprising nearly 90 percent of those stopped and frisked, it's clear that the NYPD needs to rethink its approach to policing the streets."
The town hall meeting, held at the Vacamas GLOW Classics Center in the South Bronx, was organized by The Bronx Defenders Organizing Project, Picture the Homeless, Justice Committee, Morris Justice Project, New York Harm Reduction Educators, VOCAL-NY, and Vacamas Programs for Youth. Elected officials and residents called attention to the Bronx communities most impacted by over-policing as the stop-and-frisk trial, Floyd v. City of New York, concluded its fifth week at the federal courthouse downtown.
More than five million stops have been made in New York City throughout the Bloomberg administration. Nearly nine in ten of those stopped were neither arrested nor issued a summons. Bronx residents have been especially affected by the negative consequences of stop-and-frisk. The Bronx's 40th Precinct has one of the highest rates of stop-and-frisk in the city; in 2011, over 17,000 people were stopped and over 11,000 people were frisked. Across the city, Bronx residents of the 46th and 44th precincts were the most likely to be frisked, as they had the highest number of frisks as a percentage of total stops. Bronx precincts also had the highest levels of use-of-force in stops, making Bronx residents more likely the subject of police violence.
"We want to see change in our communities," said Troy Buell, a member of the Bronx Defenders Organizing Project who hosted the event. "We want the same treatment under the law that they have on Fifth Avenue, Park Avenue, and Madison Avenue."
Citywide, nearly 90% of those stopped are Black or Latina/o. In the Bronx, the numbers are even higher. In 2011, 98.5% of people stopped in the 46th and 42nd precincts in the Bronx were Black or Latino – giving these two precincts the highest percentages in the city for Black and Latino New Yorkers stopped out of the total number of stops. The Floyd lawsuit, brought by the Center for Constitutional Rights, claims that the New York City Police Department (NYPD) has a pattern and practice of making unconstitutional stops based on race.
"The way the NYPD uses Stop and Frisk creates fear within my community," said Levele Pointer, Peer Educator at New York Harm Reduction Educators (NYHRE). "I believe that with more oversight and accountability the police can change. Today the NYPD alienates youth of color, Muslims, and LGBTQ individuals. To me, community safety means I would feel comfortable approaching an officer for assistance without fear of being treated as a criminal simply because of the color of my skin, the way I dress, or my socioeconomic status."
In addition, the violence prevention group Save Our Streets (S.O.S.) presented alternative approaches to curbing the violence that plagues the South Bronx and other neighborhoods. Despite the 600% increase in stop-and-frisk between 2002 and 2011, the number of gun violence victims each year in New York City has remained at nearly the same level – 1,800 shooting victims per year.
"The safety of the community, more importantly, our youth, is within our hands and not the police as they currently operate," said Kevin Ervin, Program Director of Vacamas Programs for Youth. "The old adage, 'it takes a village to raise a child,' needs to permeate the minds of the community, the police and the parents; safety is a holistic concern, a community concern."
"The police are supposed to protect our communities, but instead of feeling protected, I'm afraid I'll be humiliated and that my rights will be violated every time I see a police officer," said Alfredo Carrasquillo, VOCAL-NY's Civil Rights Organizer and a South Bronx native. "The NYPD has abused stop and frisk, turning it into a tool for racial profiling while destroying the trust they need to do their jobs well."
Several presentations were given on the work of Communities United for Police Reform, Cop Watch, the stop-and-frisk smartphone app, the Morris Justice Project's community survey of 1,000 Bronx residents, efforts to fight gun violence, and how to exercise your rights safely.
"We, the Morris Justice Project, did a community survey in the South Bronx and it told us that too many people were stopped last year for nothing; too many asked to show their ID; too many told to move; too many harassed," said Prakriti Hassan, a member-researcher with the Morris Justice Project. "This needs to stop. Everyone in the Bronx deserves better."
"It is our legal right to record and document police activity," said Riko Guzman, Bronx organizer of the Justice Committee. "If we want to show concern for one another as a community we should all attend Know Your Rights and Cop Watch trainings and join local Cop Watch teams."
The out-of-control use of stop-and-frisk under Mayor Bloomberg and Commissioner Kelly has alienated communities like the South Bronx, damaging their relationship with the NYPD and thus making communities less safe. Public opinion is rapidly turning against the practice. A majority of New Yorkers is opposed to the Bloomberg administration's stop-and-frisk policy and want change in a new mayoral administration.
"Passing the Community Safety Act would force the police to focus on stopping crime and keeping people safe rather than harassing and discriminating against innocent homeless people sleeping on the train," said Sara Diallo, a member of Picture the Homeless. "My message to the NYPD is: just because we are homeless doesn't mean that we are criminals."
Upcoming Communities United for Police Reform events include a Mayoral Candidates' Forum on May 9, where candidates will discuss their views on community safety.