New York Daily News: Key city players trying to help ease anxious immigrants' worries over deportation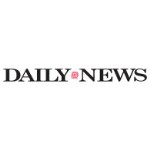 A new, nationwide legal task force with key city players is helping anxious immigrants who face deportation because of petty crimes they pled guilty to years ago.
A recent U.S. Supreme Court ruling that lawyers have a constitutional obligation to inform clients they might be deported if they plead guilty has reenergized defender groups across the city.
"This [ruling] provides the constitutional underpinning for an argument that we've been making for over a decade," said Robin Steinberg, executive director of the nonprofit legal clinic Bronx Defenders.
Steinberg has joined the fledgling task force, whose members hope to organize conferences and training materials for lawyers on how to better represent their immigrant clients.
"Criminal defense lawyers have an obligation beyond the case to advise clients about collateral consequences," she said.
One of Steinberg's clients, Alberto, 45, came to New York from Italy as an infant. He pled guilty to drug misdemeanor charges more than 12 years ago on the advice of his lawyers.
"They said if you plead guilty, you can go home and pay a fine," said Alberto, who requested his last name be withheld because of ongoing legal proceedings.
Alberto said he was never told he could be kicked out of the country he loves. Since the plea, he has turned his life around, married, and is the father of a 7-year-old son.
He worked his way to supervisor of a manufacturing company, but resigned in shame four months ago after his past came back to haunt him, he said. His clear, blue eyes began tearing up as he spoke of permanent banishment to a country he has never known.
The members of the new task force hope to prevent this type of ordeal.
"It's not just a question of advising you that if you plead guilty, you may have other consequences," said Fordham University Law Professor Bruce Green, who created the task force. "It's also a question of, 'how do you deal with a pending civil matter?'
"The new task force is looking beyond the lawyer's role as an advisor to look at what they might do to assist clients with their immigration and other issues."
Other city defender groups are also dealing with an influx of immigrant clients.
Lisa Schreibersdorf, executive director of Brooklyn Defender Services, said roughly 1,000 foreign-born clients have sought help to stop deportation proceedings since the March 2010 high court ruling.
Schreibersdorf said her team's approach is twofold: helping immigrants with past convictions fight deportation after not receiving adequate advice and helping those with cases pending.
"There is a huge expansion of our immigration unit since [the ruling]," Schreibersdorf said. "I think it's important that protocols be developed."
The Supreme Court ruled in the case of a truck driver, Jose Padilla, who was caught with more than 1,000 pounds of marijuana in Kentucky in 2001. Padilla claimed his lawyer assured him the conviction wouldn't get him sent back to Honduras because he had been living in the U.S. for 40 years.
Alberto's crimes are minor in comparison.
He faces deportation stemming from five arrests for drug possession in the city from the late 1980s to early 1990s. He also pled guilty to robbery in Florida more than 22 years ago.
Bronx Defenders is helping Alberto file appeals to remain in the country, but he needs an affidavit from one of the three lawyers who defended him saying they did not advise him of the deportation risk. Two have refused, and one is considering it.
"It's still an uphill battle, because he's facing the challenge of attorneys who won't admit that they didn't meet their obligations," said Sarah Deri Oshiro, a Bronx Defenders immigration attorney.
"The immigration issue is stopping me from moving forward," Alberto said. "So many years later, I wish [the judges] could see the differences."
Still, he said, "Even with all this over my head, I have some kind of hope."
By Corinne Lestch
Read more here.