Property Retrieval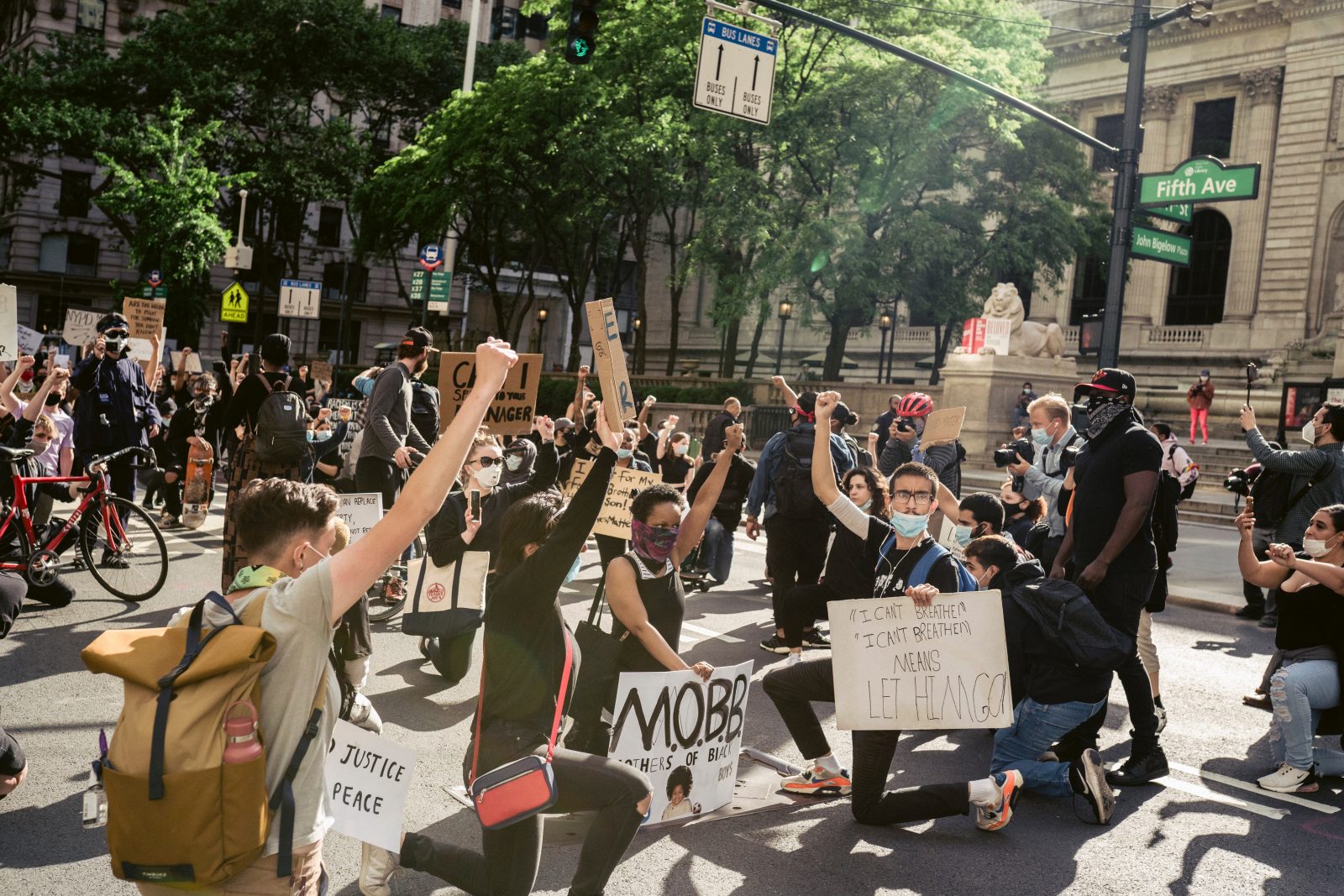 In the wake of protests and increased police violence and misconduct, as well as the ongoing difficulties and office/court closures due to COVID-19, we know that many have been harmed when police officers seize or even lose track of essential property such as phones, keys, wallets, medication, and transportation including bicycles, scooters and cars. If you are trying to get your seized property back following an arrest at a protest, below we provide some guidance on the relevant police procedures for property retrieval.
IS IT LEGAL FOR THE POLICE TO TAKE MY STUFF?
Although there are certain limits to what they can do, the NYPD can still  take people's personal property for several reasons. For example, the NYPD is permitted to take property for safekeeping if you are being booked and arraigned in court. The NYPD also seizes some items as possible arrest evidence in a criminal trial, commonly including cell phones. Or sometimes, it seizes property the NYPD wants to keep because they believe it was used as part of a crime (usually cars and large amounts of money) called forfeiture. 
I RECEIVED A SUMMONS OR DAT, WHAT HAPPENED TO MY PROPERTY? 
Your personal property should have been returned to you after your arrest was processed. If the NYPD intended to keep any property as arrest evidence or for civil forfeiture, they were required by law to provide you with a property invoice, sometimes called a voucher. Often, however, this does not happen. 
HOW DO I GET A VOUCHER IF I WASN'T PROVIDED WITH ONE?
You can ask for one at any police precinct or from the Property Clerk Office. You should bring a government-issued photo ID, the name you were arrested under, and the arrest date and number if you have it. 
I HAVE A VOUCHER, WHERE DO I GET MY PROPERTY BACK?
Your property should eventually be taken from the Precinct, Central Booking, or Mass Arrest Processing Location (for example, One Police Plaza) to the Property Clerk Office in the borough in which you were arrested—even if you were taken to another borough for arrest processing. Call ahead to confirm hours of operation, particularly during the coronavirus pandemic. 
Bronx Property Clerk
215 East 161st Street, Room C27 (Sub-basement of Bronx County Criminal Court)
(718) 590-2806
Brooklyn Property Clerk
11 Front Street
(718) 624-5364 or (718) 624-6330
Manhattan Property Clerk
1 Police Plaza, Room S-20
(646) 610-5906
Queens Property Clerk
47-07 Pearson Place
(718) 433-2678
Staten Island Property Clerk
1 Edgewater Plaza, Room 521
(718) 876-8413
Oversized Property Warehouse
47-15 Pearson Place
Long Island City
(718) 361-1021
WHAT IF I HAVE A VALID PRESCRIPTION FOR MEDICATION SEIZED BY THE NYPD?
In some cases, the NYPD destroys medication or may refuse to return it, particularly if you are prescribed a controlled substance. You should contact your primary care doctor if you have one, or go to your pharmacy. If you have a copy of the property voucher showing the medication was seized by the police, you can show that to the doctor or pharmacist to request an early refill. 
WHAT IF THEY CANNOT LOCATE A VOUCHER OR FIND MY PROPERTY?
If the police did not follow the procedures for making sure your property was safeguarded and kept track of, you may have other ways to hold them accountable. See The Bronx Defenders Factsheet on Notices of Claim.
HOW LONG DO I HAVE TO RETRIEVE MY PROPERTY?
It depends on why the police took it and whether you were provided with a voucher. The law permits the NYPD to auction or destroy property held as safekeeping if it is not picked up within 120 days after your arrest. The 120-day deadline for arrest evidence and forfeiture does not begin until after your criminal case concludes. 
WHAT DO I NEED TO BRING WITH ME TO THE PROPERTY CLERK TO GET MY STUFF?
If your property was taken for safekeeping, you'll need the voucher (there may be more than one for different items) or have the Property Clerk locate it, and at least one government-issued photo ID with your name and address. If your photo ID was vouchered (for example, in your wallet which you are trying to get back), the Property Clerk can find and use the photo ID that was taken by the police. If you don't have a photo ID, another person who does can pick it up for you with a notarized letter giving them permission. 
If any of the vouchers indicate in the right corner that your property is being held as arrest evidence, you will need to request a District Attorney's written release that the property is no longer needed as evidence. The physical DA Offices are closed due to COVID-19 but they are accepting requests by phone, email or fax. Call to confirm the process and required documents. Your lawyer may also be able to assist you with this process. 
Bronx DA Property Unit
Phone – (718) 838-6615
Email – Kufuork@bronxda.nyc.gov 
Brooklyn DA Property Unit
Phone – (718) 250-3550
Manhattan DA Property Unit
Phone  – (212) 335-9863
Email  – propertyrelease@dany.nyc.gov 
Queens DA Property Unit
Phone  – (718) 286-6826
Email  – qdapropertyreleaseunit@queensda.org
Fax  – (718)-286-6845
Website – http://www.queensda.org/propertyRelease_unit/property_release_unit.html
Staten Island DA Property Unit
Phone – (718)-556-3250
Email – Caitlyn.perez@rcda.nyc.gov
If any of the vouchers indicate in the right corner that your property is being held as Forfeiture or Investigatory, the process is more complicated, and you should speak to your lawyer for assistance getting it back.