Notice of Claim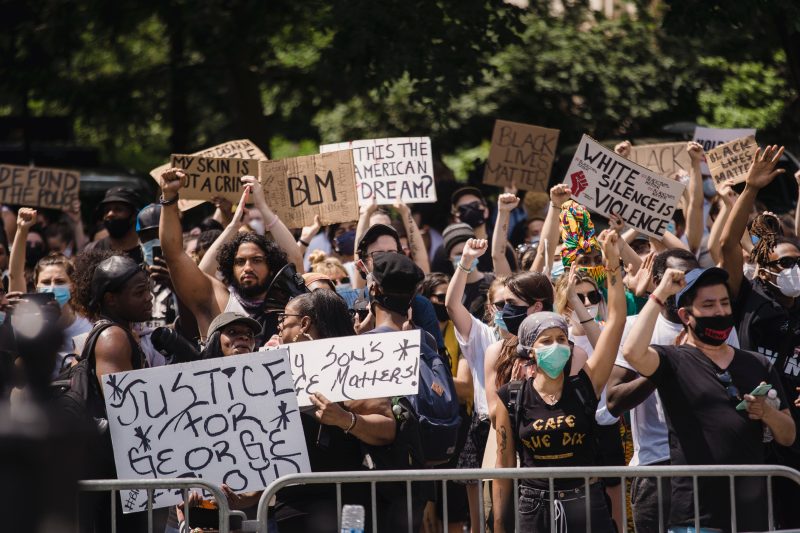 In the wake of protests and increased police violence and misconduct, we know that many have been harmed fighting for justice. If you have experienced abuse at the hands of the police, such as physical violence or the destruction of your property, filing a Notice of Claim is a step towards holding them accountable.
What is a notice of claim?
A Notice of Claim is a required form to notify the city of an individual's intention to bring a lawsuit against a city agency in New York. It is not a lawsuit.
Who should file a notice of claim?
An individual directly wronged by the police who wants to preserve their right to sue.
When must you file?
Within exactly 90 days (NOT 3 months) of the incident.
Where do you deliver your claim?
You can deliver your claim electronically, by personal delivery or by registered or certified mail to the New York City Comptroller. Your claim must be filed in writing and you can do this on your own or seek legal support to do it. For more information and the form, visit the NYC Comptroller's website: https://on.nyc.gov/2MI3aay.
Why file a claim? 
If you have been harmed by the police or the police have misused their legal power against you and you want to preserve your right to file a lawsuit against them, you must file a notice of claim first.
These are a few circumstances where you might file a notice a claim:
Physically hurt you or made you afraid they would physically hurt you, ie: used batons, tasers, pepper spray (excessive force, assault or battery)
Unlawfully searched you and took your belongings (unlawful search and seizure)
Improperly detained you, arrested you or brought a case against you (false arrest, imprisonment or malicious prosecution)
Destroyed your property, like your phone (conversion)
Failed to provide medical assistance when requested (deliberate indifference to medical needs)
Tips for drafting filing a claim
BREVITY
Anything you write can be used against you if you decide to pursue a lawsuit. Keep your explanations brief and specifically focused on what the officer did to you.
DETAILS
Include as many details about the officer(s) as you can. Mention their names and badge numbers, but if you do not know them, describe their physical appearance.
ACCURACY
Make sure you have the exact date and location of the incident on your claim.
What Happens after you file a claim? 
The Office of the Comptroller will send a letter acknowledging receipt of your claim and assign a claim number.
You will receive a "Demand for Examination." This form will tell you to appear on a date they choose at the Office of the Corporation Counsel for an oral examination under oath (i.e. ask you questions similar to testifying in court) and a physical examination. The law gives the City the right to demand this of you when you intend to sue them. You can ask for more time if you need it (also called an adjournment) but do not skip this.
You may also receive a request for additional information. You do not have to respond to this letter.
After you have filed the Notice of Claim and received a claim number, it is time to start the process of filing the lawsuit. If you would like representation, you should hire an experienced civil attorney. If you wish to proceed on your own (pro se), please note there are specific deadlines that apply called "statutes of limitation." If you start the lawsuit too late, your case can be thrown out regardless of the strength of your legal claims. Typically, a lawsuit must be filed within 1 year and 90 days of the incident.
Besides starting a lawsuit, what are some other options to hold the police accountable?
Even if you decide not to pursue a civil lawsuit against the NYPD, there are other ways to make a complaint or take action. Note that none of these options will entitle you to receive monetary compensation; however, your actions are very important, you can make your voice heard, and you may contribute to larger changes in NYPD practices.
CIVILIAN COMPLAINT REVIEW BOARD (CCRB)
The CCRB is an independent agency. A complaint with the CCRB can end up with a face-to-face mediation with the officer (your choice) or an impartial investigation. Most complaints of unnecessary or excessive physical force, abuse of authority, discourtesy or offensive language by an officer should be made to the CCRB. By law, the CCRB will investigate claims for 18 months from the date of the incident.
How to File with the CCRB
Phone – Call 311 at any time, day or night or dial (212) 392-4170.

Online – Use the Online Complaint Form available at: 

https://www.nyc.gov/html/ccrb/html/complaint.html
Email – Send a message to John Thompson, Executive Director, CCRB: 

http://www.nyc.gov/html/mail/html/mailccrb.html
Mail – Send a letter to the CCRB office at 40 Rector Street, 2nd Floor, 

New York, NY 10006.
INTERNAL AFFAIRS BUREAU (IAB)
IAB operates its Command Center 24/7. IAB investigates officer misconduct and corruption allegations. The department also maintains an anonymous tip-line.
Phone – Call 212-741-8401

Email –

IAB@NYPD.org

Mail – PO Box 10001, New York, NY 10014

In Person – IAB, 315 Hudson Street, New York, NY 10014
NOTE: If you have a pending criminal case, do not contact the CCRB or IAB without first speaking to your criminal defense attorney.
NY ATTORNEY GENERAL'S INVESTIGATION
This office is charged with investigating NYPD's response to recent protests, including civil rights violations, discrimination, and any other allegations of misconduct. Non-public complaints can be submitted electronically. Use the Online Complaint Form available at: https://ag.ny.gov/nypd-protest-response-form
COMMUNITY ENGAGEMENT 
If you have been harmed by the police, know that you are not alone. There may be local groups in your community to support you or to help take collective action.