WNYC: NYPD Conducts Suspicionless Stops in Private Buildings: Suit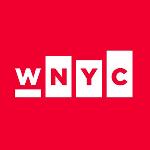 A federal class action was filed against New York City and Police Commissioner Ray Kelly on Wednesday for what plaintiffs allege are suspicionless stops within private residential buildings.
Under the NYPD's enforcement of a program known as Operation Clean Halls, a landlord enters into an agreement with the NYPD, which grants officers permission to patrol inside the building at any time they choose.
"Operation Clean Halls had placed hundreds of thousands of New Yorkers, mostly black and Latino, under siege in their own homes," said Donna Lieberman, executive director of the New York Civil Liberties Union.
The lawsuit was filed Wednesday in the federal district court for the Southern District of New York on behalf of residents of buildings enrolled in the program.
Lawyers for the class members said sometimes police often get keys throughout the building and tenant rosters. In Manhattan, plaintiffs lawyers estimate about 3,900 buildings with overwhelmingly black and Latino residents, are enrolled in the program.
This is now the third class action filed against the city for the police's stop and frisk practices.
NYPD Deputy Commissioner Paul Browne defended the program. "By challenging uninvited individuals, police are providing a level of safety to tenants that residents of doormen buildings take for granted," he said in a statement.
The lawsuit against Operation Clean Halls does not seek to eradicate the program, but only curb what plaintiffs call abusive stop-and-frisk practices.
The plaintiffs allege regular floor sweeps by officers are leading to constitutional violations.
Specifically, they assert that suspicionless stop and frisks and wrongful trespass arrests have violated their Fourth Amendment rights against unreasonable searches and seizures.
"You get to the point that you don't feel like a human being.," said Jacqueline Yates, one of the named plaintiffs in the lawsuit who lives in the Bronx. "I got family members that don't send their kids over because they're scared they're gonna be stopped."
They also contend their First Amendment rights of assembly are infringed upon when friends and family members are too intimidated by police presence to visit their buildings.
Plaintiffs also argue the city is violating the Fair Housing Act by operating the program in a way that disparately impacts blacks and Latinos.
"I can't count the number of times I've watched police throw my son and his friends up against the wall," said Fawn Bracy, a Bronx resident and another named plaintiff, "and I have to run downstairs and just keep running and running and stopping them from harassing these kids for just sitting in their own courtyard where they live at."
Criminal justice advocates says wrongful trespassing arrests bring disruptive consequences to the individual lives of those living under the Clean Halls program.
"Fighting these illegal charges requires taking full days off at a time, from work or from school, for court appearances stretching out for more than a year," said McGregor Smyth of the Bronx Defenders, a public defender organization that has helped lead the lawsuit.
Operation Clean Halls started in the early 1990s, and involves thousands of buildings throughout the city.
Plaintiffs contend the NYPD has no centralized oversight over the program. They are asking the police to stop asking residents to flash their IDs, to stop arresting people for trespassing without first establishing if the person is allowed to be there and to beef up citywide standards for enrollment into the program.
NYPD data shows the police made about 329,446 stops between 2006 and 2010 on suspicion of trespassing, which amounts to about 12 percent of stops. Seven percent of those stops resulted in arrest.
By Ailsa Chang
Read more here.