NY Daily News: NYPD told to better document more street encounters — the latest chapter from stop and frisk trial that criticized treatment of minorities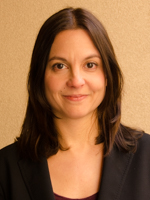 A court had ordered NYPD to begin documenting low-level investigative police-citizen encounters as part of a pilot program. We cannot ensure stop and frisk ends without turning a spotlight on NYPD activity that has long been in the darkness.
"Very often, officers are responding to instances where things are not so clear," said Jenn Rolnick Borchetta, deputy director of the group's Impact Litigation Practice. "Officers may not understand the limits on their authority, and if they don't understand that, then the city has not fixed its stop-and-frisk problem."
This court order is the result of recommendations generated by a large-scale community input process we have helped conduct over the last three years involving people directly affected by stop and frisk, which the NYPD has opposed.
Read more here