New York Daily News: Bronx groups urge Councilman Joel Rivera to back legislation calling for an end to discriminatory profiling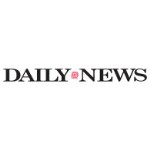 Bronx groups urge Councilman Joel Rivera to back legislation calling for an end to discriminatory profiling
Rivera has not taken a stance on bills intended to curb profiling during stop-and-frisks and establish an Inspector General for the NYPD
Bronx community groups are calling on the City Council Majority Leader to back a pair of bills aimed at cracking down on discriminatory profiling and establishing NYPD oversight.
The bills, part of a legislation pack known as the Community Safety Act, could make it to a vote by Thursday, but Councilman Joel Rivera (D-East Tremont) has angered local activists by not weighing in on the issues.
"If anybody needs to be a leader in this issue, it's a person in a low income community of color, a person of color themselves," Alyssa Aguilera, 26, the political director for VOCAL-NY, said of Rivera.
Expanding upon the city's current racial profiling ban, the bill would protect people from being stopped by the NYPD based on age, gender identity or immigration status.
On Friday, a pack of protesters converged on Rivera's West Farms district office to demand a decision from the councilman.
"What he keeps saying to us is 'I don't know yet, I'm still analyzing it,'" a frustrated Aguilera said.
Rivera, who is term-limited and cannot seek reelection this year, was not at his office at the time.
The activists also hope to convince Queens Councilman Peter Koo (D-Flushing) to cast a yes vote.
The legislation — which includes a separate bill establishing an Inspector General to oversee the Department — stems from the NYPD's controversial stop and frisk policy that critics say unfairly targets minorities living in crime-ridden neighborhoods.
The 42nd and the 46th Precincts, both of which are in Rivera's district, have see some of the highest percentages of minorities stopped by police.
Over 93% of people stopped in the precincts in 2012 were black or Latino, according to statistics released by the NYPD.
"Stop, question and frisk can be a good tool if used properly." Councilman Andy King (D-Wakefield) said of residents in Bronx neighborhoods that see high stop rates. "We want to ensure that the police are working in the best interests of the people of New York."
King is a sponsor of the legislation, along with six other Bronx representatives.
The stop and frisk tactic is currently being challenged in a federal class action lawsuit.
Kamau Butcher, 24, Policy Organizer for the Bronx Defenders, believes the legislation would lead to the police being more careful about who they stop and frisk.
"Having a higher standard of action would yield more efficient results," he said.
Rivera was unavailable for comment, but Chief of Staff Albert Alvarez, said he was still weighing his options.
"He has heard from those in favor and those opposed and appreciates the input of both sides."
BY SHANNON E. AYALA AND DENIS SLATTERY / NEW YORK DAILY NEWS
FRIDAY, JUNE 21, 2013, 8:19 PM
Read more here.