New bill passed makes New York City a safer, more just place for immigrants and their families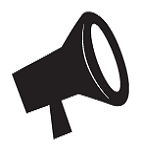 "Thanks to the City Council's groundbreaking leadership on this issue, dozens of the Bronx residents we have represented are home with their families, supporting their children, and contributing to their communities" said Robin Steinberg, Executive Director of The Bronx Defenders. "The proposed expansion will mean fairness and justice for more immigrant families in the Bronx."
The Bronx Defenders, as a member of the ICE Out of Rikers Coalition, is excited to announce the release of a new bill that will protect immigrants in New York City jails from being swept into the draconian deportation system and will protect immigrant families. The press release produced by Make the Road NY and announcing the bill is as follows:
For Immediate Release:
Contact: (English and Spanish) Daniel Coates (347) 489-7085 (daniel.coates@maketheroadny.org)
Immigrants Rights Advocates, Legal Service Providers and Faith Leaders Applaud the Introduction of Bill to End NYC's Collaboration with Unjust Deportation Machinery
Bill would protect immigrant families, draw clear line between local and immigration law enforcement, and make the city safer
New York – Leading immigrants rights organizations from across the city who have worked for years to end the city's collaboration with Immigration and Customs Enforcement (ICE) applauded Speaker Melissa Mark-Viverito's introduction of a bill in City Council which would severely limit instances in which the city would honor a hold request (detainer) ICE places on an immigrant in NYC custody they believe deportable. The proposal is a substantial step in the countrywide movement not to honor detainers unless they are accompanied by judicial warrants after it was found that localities honoring the voluntary requests were under no obligation to do so and may be liable for any constitutional violations that occur during that time. The move follows other New York State Sheriffs and counties who have enacted similar policies, but goes beyond to propose that NYC will only honor detainers accompanied by a judicial warrant for a small subsection of cases for individuals who have been convicted of violent crimes.
"Today is a historic day. After five years of work, New York City will put an end to the collaboration with ICE that damages immigrant families and hurts our communities. The Speaker Melissa Mark-Viverito's commitment to this issue has not waivered from the day we first briefed her on ICE's presence in Riker's Island in 2009, and we would not be here had it not been for her leadership and perseverance. Today we can say that NYC will get ICE out of Rikers! I also want to thank Mayor de Blasio and Councilmember Carlos Menchaca for their critical leadership for immigrant families and communities, and for helping to make this possible," said Javier Valdes, Co-Executive Director of Make the Road New York
"No one, no matter where they were born or what they look like, should be held in jail in violation of their constitutional rights," said Alisa Wellek, Co-Executive Director of the Immigrant Defense Project. "Passing this bill would be an important victory for cities and states everywhere that are standing up to the federal government's attempts to use local resources to jail and deport long-time residents without due process, tearing them away from their families and communities."
"This important legislation will keep thousands of New York City families together every year, protecting our communities from the harsh enforcement mechanisms of an immigration system that everyone agrees is fatally flawed," said Ana Maria Archila, Co-Executive Director at the Center for Popular Democracy. "Speaker Mark-Viverito has long been a leader on this issue and, with the introduction of this bill, she puts New York City at the vanguard of a national movement to use municipal power to promote immigrant rights and racial justice."
"We applaud Speaker Mark-Viverito and Mayor de Blasio for supporting this groundbreaking piece of legislation. This is a great step forward and we are proud to say that New York City is once again leading the way towards protecting the constitutional rights of its residents, building trust with immigrant communities and, ultimately, making us all safer," said Jenny Alcaide, from Cardozo School of Law's Immigration Justice Clinic.
"I applaud the Speaker for her leadership in making New York City a place that truly values immigrant families and communities. As someone who would have benefitted from this new proposal, I know that it is the right thing for the city to be doing. I have lived with my family in New York City for over 10 years, and was transferred to ICE after going through everything the criminal justice system asked of me. Now I am fighting to stay with my family or be deported to a country I no longer know and have not lived in since I was a boy. This proposal will keep families together, protect immigrants constitutional rights, and make our communities safer," said Romeo Moreno, a Make the Road New York member from Staten Island.
"Thanks to the City Council's groundbreaking leadership on this issue, dozens of the Bronx residents we have represented are home with their families, supporting their children, and contributing their communities" said Robin Steinberg, Executive Director of The Bronx Defenders. "The proposed expansion will mean fairness and justice for more immigrant families in the Bronx."
"Speaker Melissa Mark-Viverito and Council Member Carlos Menchaca, have once again demonstrated tremendous leadership by introducing legislation that limits NYC's collaboration with our highly arbitrary and dysfunctional deportation apparatus. The passage of this new and expanded detainer bill will ensure that due process protections for more immigrants are guaranteed and that thousands of families in NYC will remain intact. We applaud Mayor de Blasio for his leadership in passing legislation that protect immigrants and their families," said Angela Fernandez, Esq., Executive Director of Northern Manhattan Coalition for Immigrant Rights.
"Faith leaders, congregations, and members of the New Sanctuary Coalition are excited to see that New York City is not only maintaining but expanding its support and embrace of our immigrant communities. "We had faith that New York's elected officials would do the right thing, and we are thrilled to see this new policy put into place," said Ravi Ragbir, Executive Director of New Sanctuary Coalition.
"This is a significant improvement on the protections afforded our immigrant families," said Brooklyn Defender Services' Executive Director Lisa Schreibersdorf. "Federal enforcement and detention practices rip our families apart, too often without due process of law. Under Speaker Mark-Viverito's bold leadership, our City Council has shown once again that New York City cares about our immigrant families and will protect them against what is a brutal immigration regime."