Los Angeles Times: New York program gets public defenders for immigrants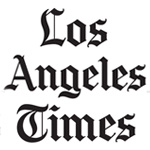 NEW YORK — Anderson Cadet arrived at the Varick Street courthouse in an orange jumpsuit, shackled at the wrists, prepared to fight his deportation without an attorney.
In immigration court, there is generally no right to free legal counsel. Many immigrants represent themselves. But on this cold February morning, Cadet was greeted by a public defender who took on his case for free.
The Haitian immigrant is a client in a yearlong pilot program, believed to be the first of its kind, that provides free legal counsel to low-income people facing deportation.
With $500,000 from the New York City Council, about 20% of immigrants in nearby detention centers this year will receive a public defender. Proponents are looking for $7.4 million in city and state funding to expand the program to all of the 900 or so city residents who end up in immigration detention each year.
Immigrant rights advocates in cities across the country, including Los Angeles, are hoping to start their own public defender programs.
"Day after day, people are getting deported who shouldn't be deported," said Peter Markowitz, a professor at the Benjamin N. Cardozo School of Law in New York and a cofounder of the legal counsel program, called the New York Immigrant Family Unity Project.
By Cindy Chang
Read full article here.