Ligon v. City of New York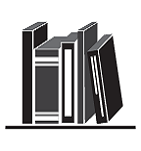 Filed on March 28, 2012, this federal class action lawsuit challenges the constitutionality of Operation Clean Halls, a part of the NYPD's stop-and-frisk program that allows police officers to patrol thousands of private apartments buildings across New York City.
As far back as the early 1990s, Operation Clean Halls has enabled police officers to patrol the hallways of privately-owned buildings in New York City. The alleged purpose of the program is to combat illegal activity in apartment buildings, particularly in high-crime areas. Yet in some Bronx neighborhoods, nearly every private apartment building is enrolled in the program. In a subset of Clean Halls buildings, police officers conduct regular floor-by-floor sweeps, called vertical patrols, and stopping and questioning almost everyone they encounter. The NYPD has no meaningful standards concerning which buildings are eligible for the program; there is no centralized oversight of how the program is enforced.
As a result, tenants and guests of the thousands of buildings enrolled in the program are at a heightened risk of unlawful NYPD stops and arrests for trespassing. For example, one of the named plaintiffs in the case, Charles Bradley, was arrested for no apparent reason while he was standing outside his fiancé's building. Mr. Bradley nearly lost his job as a result of the arrest.
On September 24, 2012, Plaintiffs filed a motion for a preliminary injunction to end the NYPD's practice of stopping people on suspicion of trespassing in public areas, such as sidewalks and courtyards, near Clean Halls buildings. An evidentiary hearing began on Oct. 15, 2012. On January 8, 2013, Judge Scheindlin granted plaintiffs' motion for a preliminary injunction and ordered the NYPD to cease its practice of unlawful trespass stops outside Clean Halls buildings in the Bronx immediately. In a 157-page opinion, Judge Scheindlin found that the NYPD had known or should have known for years that its officers routinely violate constitutional rights through the Clean Halls program. Nonetheless the NYPD failed to train officers adequately concerning when they may legally make trespass stops and that this practice "has risen to the level of deliberate indifference."  An amended order was issued on February 14, 2013.
On August 12, 2013, Judge Scheindlin issued a joint opinion on remedial relief in both Ligon and Floyd v. City of New York (challenging NYPD's stop-and-frisk practices). The order mandated a number of significant reforms, including the use of an independent monitor to oversee development and implementation of remedies designed to address the conduct found unconstitutional.
In addition to The Bronx Defenders, Plaintiffs are also represented by NYCLU, LatinoJustice PRLDEF, and Shearman & Sterling, LLP.
Legal Documents: