Judge slaps down state's defense of 'structural and systematic' delays in Bronx trials by invoking segregationist South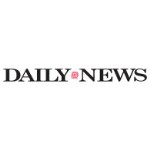 "A judge compared state lawyers' arguments in a case on court delays to the pre-Civil Rights Era South, suggesting Wednesday their position against federal intervention might have been used by segregationists.
The Bronx Defenders alleged in a May lawsuit that those in the borough facing misdemeanor charges suffer from "structural and systematic" delays in their cases — violating their due process and speedy trial rights…"
Read the article here.
For more on the lawsuit, see our case page.