In the Bronx, justice is delayed & denied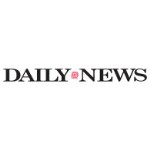 Our Executive Director, Robin Steinberg, published the following piece in Daily News about our lawsuit challenging systemic court delay in the Bronx.
"This situation constitutes nothing short of a constitutional crisis. People in the poorest borough in New York, with the highest percentage of black and Latino residents, are being forced to choose between returning to court for years to fight their case — destabilizing almost every aspect of their lives — or accepting a plea bargain to end the punishing effects of the process…"
Read this opinion piece here.