In New York City, lawyers make all the difference for immigrant detainees facing deportation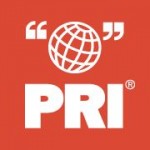 "While it's hard enough for the working poor to find qualified representation, doing so as an immigrant in detention is almost impossible. Just 37 percent of people facing deportation have an attorney with them. For people in immigration detention, that number falls to 14 percent, according to a study published in the University of Pennsylvania Law Review. Including people seeking asylum and families with children — a large number of the most vulnerable people face government attorneys and the judge alone.
But there's good news coming out of New York City for the thousands of people in immigration court without representation each year…"
Public Radio International report on the human impact of The New York Immigrant Family Unity Project (NYIFUP). Read the article here.
To learn more about NYIFUP, visit our project page.