Huffington Post's The Blog: South Bronx Continues to Organize Against 'Stop & Frisk'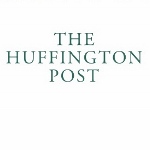 Julio Pabon, Candidate for City Council South Bronx, NY
This last Thursday, April 18, 2013, I attended a Bronx Town Hall Meeting on Community Safety & NYPD Accountability. The event was held at the Vacamas Glow Classic Center located at 286 East 156th St., located in the heart of the Melrose projects in the South Bronx.
The event was hosted by the Bronx Defenders Organizing Project and sponsored by the following: Council member Melissa Mark-Viverito, Vacamas Programs for Youth, Picture the Homeless, Justice Committee, Morris Justice Project, New York Harm Reduction Educators and VOCAL-NY.
Council members Mark-Viverito and Annabel Palma and State Senator Gustavo Rivera were the only local elected officials who attended this important community town Hall meeting. To his credit, NYC Comptroller and mayoral candidate, John Liu made a quick pit stop that was very well received by everyone in attendance.
Many important issues were discussed, but one thing that stuck in my head was when one of the speakers asked the over 100 community residents in attendance to raise their hands to the following questions: First, How many people do not like the police? And second, How many people do not trust the police? Each of these questions quickly had the majority of residents and non-residents raise their hands. The last question was, to me, the most impactful. He asked, How many people hate the police? To that question less than half raised their hands, but what was revealing was that the majority of those who did were the youth that were in attendance including many of the children. To me that, was the most damaging. When our children are growing up not just distrusting the police, but learning to hate them from what they see or experience in their community, it is a serious sign that we need to address immediately.
I live only a few blocks away and attended not as a candidate, but as a community resident who has been directly affected by the Stop & Frisk policy of the NYPD that illegally arrested my son several years ago (see earlier article I wrote on that here on this site). I'm glad I attended, as I not only met many community residents who recognized me and expressed their support to my underdog candidacy (I have decided to run against the unopposed family dynasty that exist here. A powerful mother — daughter Dynasty). But more important, it helped me to understand that once I get elected, I must dedicate time and energy to do something to try and repair the relations between our police department that we need to protect us from the knuckleheads and real criminals and our community especially our youth who are not the problem.
Before the event ended, my campaign manager Samuel Martinez met me and brought some literature that we passed out to people as they were leaving. The response we received made us both smile, because it told us that we were on the right track: People in the South Bronx want change. Something that we intend on delivering.
Click here to read full article.