Holistic Defense highlighted in recent report commissioned by Canada's Department of Justice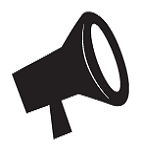 The Bronx Defenders' Holistic Defense model was recently highlighted in an extensive report commissioned by the Department of Justice Canada. The report, Maximizing the Federal Investment in Criminal Legal Aid, was prepared by Prairie Research Associates and documents innovations, best practices, and efficiencies in criminal legal aid in Canada and abroad.
This report, one of a series published, came out of a federal Criminal Legal Aid Study launched in October 2013 by the Department of Justice Canada. The aim of this initiative was to identify and explore how the federal investment could maximize the efficiency and effectiveness of criminal legal aid. The Bronx Defenders participated in the research as a key informant, sharing our experiences in the legal aid sector and in developing and replicating the Holistic Defense model.
To read the full report click here.
These reports can also be found on the Department of Justice Canada website under Publications and Resources by clicking here.