Cross-Sector Collaboration in Reentry: Building an Infrastructure for Change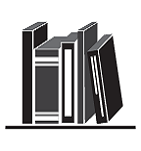 By McGregor Smyth.
Investment in an infrastructure for cross-sector collaboration is key to breaking the vicious cycle of poverty and crime. The criminal justice system is the institution with the single most pervasive impact on communities of poverty and of color. In those communities interaction with the police and courts, as well as incarceration, has become commonplace. The more than seventy-one million people in the United States with histories of criminal justice involvement face legal and social barriers to securing jobs, finding stable housing, participating in civic life, and reuniting with their families. Indeed, the magnitude of this problem demands the attention of any organization claiming a social justice mission.
This special issue of Clearinghouse Review covers a broad range of topics, from the overarching (the role of race in the criminal justice system) to the specific (defending benefits fraud cases). Here I build upon this base to outline an infrastructure for cross-sector collaboration that respects the role of each sector and capitalizes on the unifying potential of a reentry paradigm.
Read full article here: Cross-Sector Collaboration in Reentry