Capital New York: Officials: Expand legal program for immigrants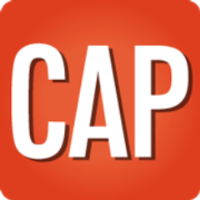 Members of the state Assembly and advocates want to expand a public defender program for immigrant New Yorkers who are facing deportation.
The New York Immigrant Family Unity Project (NYIFUP) aims to decrease the rate of deportations of New Yorkers who, for the most part, have been living lawful, productive lives despite their unresolved legal status.
Assemblymen Francisco Moya, a Queens Democrat, and Marcos Crespo, a Bronx Democrat, visited the immigration court in Lower Manhattan on Monday where they observed lawyers from the Bronx Defenders and other legal aid groups providing free counseling to immigrants, including some who are documented and still at risk of being deported.
"This is a project that will save the state money in the long run, but it's also about fairness," Crespo said. "It's about providing an equal opportunity when you go before a judge, that everyone have a chance to get through the proceeding and understand what their options are. To understand how to make their defense, to make sure that justice is served correctly."
The law allows anyone who is arrested to have access to legal representation regardless of whether they can afford it. However, people facing immigration proceedings are not allowed that same protection.
To counteract the lack of representation, Mayor Bill de Blasio and the City Council allocated $5 million last fiscal year to run a pilot version of the program.
If expanded with $4.3 million in state funding, Moya said the program could benefit up to 1,300 additional people throughout the state.
Moya said he is confident the initiative will be funded in the budget despite potential opposition in the Republican-led senate.
"This is something that we are now launching into," Moya said. "Today was a day to educate some of our members from the Assembly on what the process is, and now as we go into budget season we're going to have those conversations with Speaker [Carl] Heastie, and also we'll be able to sit down with the governor as well to talk about the great work and the success of the program here in New York City."
Angela Fernandez, executive director for the Northern Manhattan Coalition for Immigrant Rights, said 200 people have received free legal counseling through the pilot program and that up to 900 could be provided with counsel.
"More than 70 percent of them have been identified as having a way to stay in the country. That means a majority of the people who receive legal help have a very good chance of staying in this country with their families," Fernandez said.
After being picked up for offenses that could range from drunk driving to having jumped a turnstile the detainees are transferred to holding facilities in New Jersey where they remain in custody until a hearing is scheduled.
Lawyers from the Legal Aid Society said detainees are brought into the court early in the morning and held until they are called before the judge. Pro bono lawyers arrive at the court around 8:30 in the morning and begin one-on-one counseling with each detainee to advise them on their case before they face the immigration judge in the afternoon.
Capital observed detainees dressed in orange jumpsuits wearing shackles and handcuffs who were escorted in and out of a small and crowded courtroom as judge Thomas Mulligan meticulously called case numbers and advised defendants of their right to a translator.
In three out of five cases, the defendant pleaded guilty to the charges and agreed to orders of deportation back to Central American countries. The other two cases were remanded for a later dates so that lawyers could better present certain evidence and documents or make a plea for bail.
After the proceedings, lawyers explained that some defendants do not always quality for "relief" depending on the country they're from or the charge against them, which leads them to eventually accept the deportation order as a way to be released.
But many immigrants who end up in detention face charges for non-violent crimes or are legal residents and cannot afford proper legal counsel—putting them at risk for deportation even when when they qualify to stay.
Oscar Hernandez, 21, a legal U.S. resident was able to stay in the country despite having been arrested for a minor offense after receiving free counseling through the program.
"Not having a lawyer is a difficult thing," Hernandez said. "It means you do not know what you can or cannot qualify for. Thankfully I was able to receive free counseling from a lawyer who explained to me the laws I could qualify for and help me stay in this country through legal residency."
By Gloria Pazmino
To read the original article click here.