Reuters: U.S. judge limits stop and frisk searches in New York's Bronx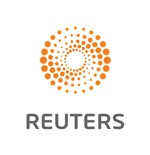 A federal judge on Tuesday ordered the New York Police Department to immediately stop conducting trespass stops outside certain residential buildings in the borough of the Bronx without "reasonable suspicion" that an individual is engaged in criminal activity.
U.S. District Judge Shira Scheindlin issued her ruling in the narrowest of three main lawsuits challenging New York City's controversial "stop and frisk" policy.
The NYPD "systematically crossed" the line under the U.S. Constitution, said Scheindlin, a judge in U.S. District Court in Manhattan.
Scheindlin said the plaintiffs showed a "clear likelihood of success" if the case proceeded to trial, and she entered a preliminary injunction prohibiting the stops.
The NYPD and Mayor Michael Bloomberg have defended the stop-and-frisk program, in which police stop and question people they suspect of unlawful activity and frisk those they suspect are carrying weapons. The NYPD and the mayor say it has reduced crime.
Opponents have contended that stop-and-frisk targets minorities and violates their Fourth Amendment rights for protection against unreasonable searches and seizures.
In her 157-page ruling, Scheindlin said it was "difficult to believe that residents of one of our boroughs live under such a threat" of being stopped as they leave their homes.
"In light of the evidence presented at the hearing, however, I am compelled to conclude that this is the case," she wrote.
Scheindlin said her ruling was limited, "directed squarely at a category of stops lacking reasonable suspicion."
"Today's decision is a major step toward dismantling the NYPD's stop-and-frisk regime," said Donna Lieberman, executive director of the New York Civil Liberties Union, which represented the plaintiffs.
NYPD Commissioner Raymond Kelly criticized the ruling as "unnecessarily" interfering with the department's efforts to keep buildings in the Bronx safe.
The plaintiffs in the case, which seeks class-action status, are black and Latino residents of the Bronx. They argue the NYPD violated their constitutional rights through widespread stops through an anti-crime program once known as "Operation Clean Halls" and now called the "Trespass Affidavit Program."
Under the program, police routinely patrol inside and around privately owned, mostly low-income housing buildings that participated. But the plaintiffs said police routinely stopped residents without any reasonable suspicion.
"Their landlords explicitly requested this extra level of protection," Kelly said in a statement. "The NYPD is fully committed to doing so in a manner that respects the constitutional rights of residents and visitors."
A criminologist who testified as an expert for the plaintiffs last year found that out of 1,633 recorded stops outside "Clean Halls" buildings in the Bronx in 2011, 63 percent lacked any justification.
Scheindlin proposed new requirements for the NYPD to develop a formal written policy on the limited instances it would be allowed to stop a person. She also proposed ordering the city to revise its training materials and programs for police officers.
Two separate stop-and-frisk lawsuits are pending and are also before Scheindlin. In October, the judge denied the city's bid to dismiss a lawsuit by black and Latino New York City public housing residents who said their rights were violated.
A broader lawsuit over stop-and-frisk is set to become the first of the three cases to go to trial on March 11. The class-action case, filed by four black men, accuses police of racial profiling in the searches.
Scheindlin on Tuesday said she would hold off on ordering remedies in the Bronx case until the March trial and order potential relief in both lawsuits together.
She gave the Bronx plaintiffs until Feb. 22 to file a brief on remedies. A conference in the case is scheduled for Jan. 31.
The case is Jaenean Ligon et al v City of New York, U.S. District Court, Southern District of New York, no. 12-cv-2274.
For the plaintiffs: Christopher Dunn, Alexis Karteron, Taylor Pendergrass and Daniel Mullkoff, New York Civil Liberties Union; J. McGregor Smyth, Jr., Mariana Kovel and Sarah Lustbader, The Bronx Defenders; Foster Maer and Roberto Concepcion, Jr., LatinoJustice PRLDEF; and John Nathanson, Tiana Peterson, Mayer Grashin, Pedro Echeverria, Nicholas de Clerq and Molly Webster, Shearman & Sterling.
For NYPD: Mark Zuckerman, Heidi Grossman, Joseph Marutollo, Brenda Cooke, Richard Weingarten and Judson Vickers, New York City Corporation Counsel.
By Nate Raymond
(Additional reporting by Joseph Ax)
Read more here.