News 12 Bronx: Criminal justice groups hold first BX town hall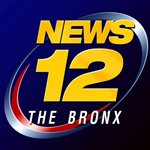 THE BRONX – Several criminal justice groups came together Monday night for their first Bronx town hall meeting at Hostos Community College.
Organizers, including the Bronx Defenders and the Justice Committee, claim that police have taken advantage of many people during practices such as stop-and-frisk.
They say the meeting aimed to teach local residents about their rights when dealing with the NYPD and about ways to prevent violations by officers.
See the clip here