BxD Testifies Before City Council Committees Regarding DOI Report on NYCHA Policy of Permanent Exclusion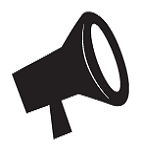 On April 24, 2017, Runa Rajagopal, director of The Bronx Defenders' Civil Action Practice, presented written and oral testimony before the New York City Council Committees on Public Housing and Oversight and Investigations regarding a new report by the New York City Department of Investigation's (DOI) on the New York City Housing Authority's (NYCHA) policy of permanent exclusion. Runa was joined by her client, Maria Lopez, who provided a powerful personal account of the policy's impact on her family when one of her sons was permanently excluded from her home.
"Think about my story. Who benefits from these policies? Did it make anyone safer for my son to be homeless after coming out of prison? Would it make anyone safer for my family to lose their home?," said Maria Lopez in her testimony. "If you want to improve safety what people need are jobs, stable homes and their families, not the opposite."
On March 28th, 2017, the DOI issued a report concluding that NYCHA is "failing" to remove "dangerous criminals" from public housing. In her testimony, Runa argues that the report is problematic on several fronts:
"Though it is written under the guise of making the public housing community safer for those who live there, no residents, community members, advocates or other experts were interviewed or consulted for this report; in particular, for the cases that were cherry picked as examples of the failure of the current practice, the parties to those cases were not interviewed or consulted. It also assumes, without asking and without any evidence or research that permanently excluding an individual or evicting a family is effective for increasing public safety."
Read the full testimony here.