Bronx Defenders Lawsuit Challenges Lack of Transparency in NYPD Property Seizures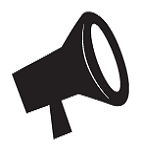 Contact: media@bronxdefenders.org
August 4, 2016, New York – Today, The Bronx Defenders filed a lawsuit in the Supreme Court of the State of New York against the New York Police Department, arguing the department has violated New York's Freedom of Information Law (FOIL) by refusing to provide relevant information pertaining to its policies and procedures regarding, and accounting for, millions of dollars in cash and property seized during arrests each year.
In the lawsuit, The Bronx Defenders, along with co-counsel from Davis, Wright, Tremaine LLP, demands a response to requests for information made two years ago that the NYPD has failed to fulfill as required by law.
"NYPD property seizures affect tens of thousands of New Yorkers every year and generate millions of dollars in revenue for the City," said Adam Shoop of The Bronx Defenders. "The public has a right to know what the NYPD is doing with this money and the internal policies governing these practices."
According to the lawsuit, the NYPD took over a year and a half to produce any records in response to the request and, even when it did respond, only produced two accounting summaries from 2013 comprising only 14 pages and a copy of its patrol guide. The NYPD stated that it was unable to locate any additional records responsive to the request even though two of the documents were summaries.
"The NYPD has had ample time to locate the records responsive to The Bronx Defenders' FOIL request," said Eric Feder, of Davis, Wright Tremaine LLP. "Now that we have been forced to resort to litigation, we look forward to a prompt response from the department.  It simply should not take two years of waiting—and the filing of a lawsuit—to obtain transparency on these issues of vital importance to the people of this City."
The accounting summaries show that in 2013 the NYPD reported over $6 million in revenue from seized cash, civil forfeiture revenue, and property sold at auction. The documents also show that the NYPD had a balance of over $68 million in seized currency at any given month in 2013.
A bill pending in the New York City Council, Int 1000-2015, would require periodic reporting to the public on the amount of property obtained by the NYPD pursuant to the process at issue in this litigation. The bill is scheduled for a hearing before the Public Safety Committee next month.  It has 37 co-sponsors, a veto-proof majority.
This FOIL litigation is different from The Bronx Defenders' civil rights lawsuit Encarnacion v. City of New York, which challenges the NYPD Property Clerk's policy and practice of retaining personal property seized in connection with an arrest long after the criminal case is over.
To view filings in the FOIL case, visit The Bronx Defenders' case page.