Boston University Law Review: Curbing Collateral Punishment in the Big Data Age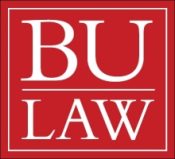 In this era of big data, law enforcement agencies have tools to conduct mass surveillance and collect an enormous amount of information about the public in daily investigative activities. Jenn Rolnick Borchetta, Deputy Director of our Impact Litigation Practice, describes in this Boston University Law Review article how sealing laws can be used to protect privacy and the presumption of innocence.
"Massive arrest information concerning legally innocent people is potentially being used by law enforcement agencies for surveillance and investigation. Yet one readily available tool can curb this misuse of arrest data and its collateral consequences: Criminal record sealing statutes provide a mechanism to prevent arrest data from being used against people whose charges are dismissed."
To read the article, click here.
To learn more about our class action lawsuit against the City of New York and the NYPD for illegally using and sharing information from sealed arrest records, click here.