R.C. v. The City of New York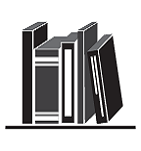 If you think you might be a member of the class, click here
On April 24, 2018, The Bronx Defenders filed a class action against the City of New York and the NYPD for illegally using and sharing information from sealed arrest records in defiance of long-standing privacy laws that protect privacy and the presumption of innocence. The NYPD's practice violates the rights of thousands of people, and subjects anyone who has been arrested but not convicted of the crime—predominantly Black and Latino people—to stigma, surveillance, and harsher punishment on the basis of mere allegations. This class action seeks a declaration that the NYPD's use and disclosure of sealed arrest records is unlawful and a court-ordered remedy that ends the practice.
Under New York's sealing statutes, arrest records on file with the NYPD that do not result in criminal convictions must be sealed and not disclosed to anyone. Mugshots and fingerprints from the arrest must be destroyed or returned to the person accused. In order to access sealed arrest records, the NYPD must first demonstrate to a court of law that the interests of justice require unsealing. The NYPD ignores this requirement and routinely uses sealed arrest records for criminal investigations, shares the records with prosecutors, and even provides information about sealed records to the press — all without court permission.
The NYPD collects massive amounts of data about every person it has arrested and it maintains a network of databases that store and disseminate the arrest information it collects. Arrest records can contain sensitive information including names, photographs, addresses, arrest charges, Social Security numbers, fingerprints, and contact information for the person arrested, as well as information about that person's relatives and acquaintances.
Between 2014 and 2018, the NYPD effected over 1 million arrests; as a result, over 1 million records filled with personal information were uploaded into NYPD databases. Between 2014 and 2016, the NYPD collected personal information from at least 820,000 total arrests and more than 400,000 of those are arrests that should be sealed.
Much of the NYPD's arrest information is obtained through aggressive policing of low-level offenses — a tactic known as "broken windows" or "quality of life" policing. Of arrests that resolved between 2014 and 2016, 70% were for misdemeanors, and more than 300,000 of those arrests did not result in a criminal conviction and should be sealed. The NYPD's practice of using and disclosing sealed arrest records has caused hundreds of thousands of violations of the law.
The NYPD's unlawful practice primarily harms people of color. Because people of color face a disproportionate number of arrests in New York City, they also have a disproportionate number of sealed arrests: from 2014 to 2016, there were more than 330,000 arrests of black and Latino people that were sealed, compared to 50,000 such arrests of white people. The NYPD's arrest dragnet has built a massive database that marks people for life even after they face the bar of justice and are not convicted of a crime.
During the pendency of the case, the New York County Supreme Court has repeatedly ruled in favor of the class and The Bronx Defenders. The Court denied the NYPD's motion to dismiss, rejecting the NYPD's argument that the sealing statutes do not apply to them. The Court also certified that this case could proceed as a class action, which means that the protections gained will apply to the millions of New Yorkers whose rights the NYPD has repeatedly violated. The Court also granted our request for a preliminary injunction, prohibiting the NYPD from using sealed records and requiring the City to make extensive changes to their databases, systems, and practices.
In addition to The Bronx Defenders, Plaintiffs are also represented by Cleary Gottlieb Steen & Hamilton LLP.
Legal Documents: