Associated Press: NYC immigrant public defender system breaks ground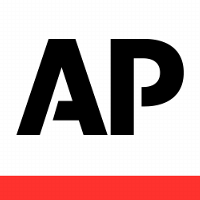 NEW YORK (AP) — When Curtis Edmund first heard that a government official had come by his Bronx home looking for him, he couldn't figure out why. But he agreed to a meeting early this year, and when he arrived, he was taken into custody by Immigration and Customs Enforcement officials.
Edmund, a longtime U.S. legal resident and native of Trinidad and Tobago, now faced deportation because of two misdemeanor theft convictions from the mid-2000s that had put him on immigration officials' radar.
"I have no representation. I don't know nothing about immigration or immigration court. I wasn't expecting this," recounted Edmund, 47, a green card holder since 1994.
He couldn't afford an attorney. But help came from a pilot program offering free legal representation for poor immigrant New Yorkers facing deportation at the federal immigration court at Varick Street in Manhattan. Now, Edmund has been released on bail and is fighting removal.
The New York City Council approved $4.9 million to fully fund the program for the fiscal year that started July 1. The program, covering all eligible low-income immigrant city residents, is the first of its kind in the nation. Proponents say it has helped highlight a serious issue about the lack of legal representation in the immigration system and is helping address the backlogs and delays that result when immigrants without attorneys try to make their way through the system.
The New York Immigrant Family Unity Project "brought more recognition to this idea that is really offensive for noncitizens, especially detained noncitizens, who are facing something as drastic as deportation to have to defend themselves in one of the most complicated areas of law without an attorney," said Raha Jorjani, who was hired in January by Alameda County Public Defender Brendon Wood's office in California to do similar work.
Eligible immigrants are making their first appearance in immigration court, those who don't already have an attorney and those with household incomes that don't exceed 200 percent of federal poverty guidelines, said Oren Root of the Vera Institute of Justice, which has been managing the program.
The detained immigrants meet the attorneys from three organizations — The Bronx Defenders, Brooklyn Defender Services and the Legal Aid Society — at immigration court. The attorneys help them mount defenses on why they shouldn't be deported, or, if the immigrants do accept deportation, the lawyers make sure they fully understand the legal ramifications.
The pilot program started last year and had funding to take on 190 cases, a limit it reached in mid-April. The full program is expected to take on about 900 cases in New York, as well as a few hundred overflow cases of New York City residents being held and processed in New Jersey.
The program covers detained adults and hasn't been affected by the surge of cases involving children who have crossed the U.S. border.
Under immigration law, a wide variety of offenses can make someone legally eligible for deportation, including drug crimes, felonies and even some minor offenses. But there are also legal grounds to contest a deportation order.
Unlike the criminal justice system, immigration is a civil court proceeding without a guaranteed right to representation. But supporters of the program say going through the process without an attorney is difficult and unfair when the consequences are so life-altering, oftentimes for people who have been in the country for years.
"You can see the real-life impact of somebody's deportation on their children, on their spouse, on their parents, on their relatives, on their community," said Jayashri Srikantiah, professor at Stanford Law School and director of the immigrants' rights clinic.
San Francisco Public Defender Jeff Adachi, whose office also just hired an attorney to work on immigration issues, said immigration courts have also been plagued with backlogs and delays.
That backlog was clear on a recent day in New York City. Hearings for about a half dozen immigrants who received attorney representation through the project went smoothly and quickly, with a couple of adjournments and the rest deportation orders. Then a young man arrived without an attorney. He agreed to be sent back to his native Mexico, but the process slowed measurably as the judge explained through an interpreter what his options were.
The man's case was also a good example of why legal representation is so important for immigrants to understand what they are agreeing to, said Jennifer Friedman, director of immigration advocacy for the Bronx Defenders. He acknowledged in court having two U.S. citizen children, and an attorney looking at his case could have given him counsel on whether he had legal grounds to stay in the country, she said.
Supporters hope New York City's program will be replicated.
"We would love other municipalities to see what we're doing and be supportive of efforts like this across the nation," said City Council Speaker Melissa Mark-Viverito.
Those conversations have started happening, Friedman said.
"Now that we have this in New York, it's going to become the gold standard," she said.
See full article here.