Announcing the new Bronx Defenders website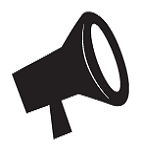 The Bronx Defenders is pleased to announce the launch of our new website! We hope you can take the time to explore our site and support the work that we do for and alongside our clients, their families and their communities.
Key highlights from this new site include:
How We Work – an interactive visual representation of Holistic Defense in action.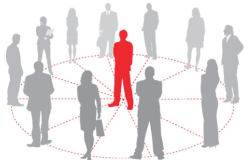 In the News – a place to see all the media coverage about The Bronx Defenders, including all our recent coverage in the New York Times, Bill Moyers and The New Yorker Magazine.
Need Legal Help – a new page that explains the legal assistance we can provide, including our 24-hour emergency hotline.
Practice Areas – new pages explaining our primary practice areas and highlighting current news and initiatives.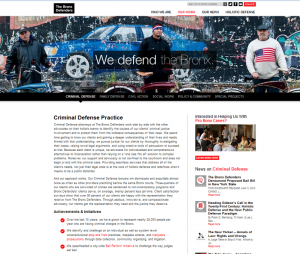 Pro Bono – a page highlighting our invaluable partnerships with law firms as we work together to provide the highest quality individual representation while we work for systemic change.
Special Projects – a space to explore the unique projects of The Bronx Defenders that advance holistic advocacy and social justice.

Holistic Defense – a new section devoted entirely to exploring Holistic Defense, including its tenets, news and the work of The Center for Holistic Defense, a project of The Bronx Defenders.

Staff Bios and Highlights – a place to meet the amazing staff at The Bronx Defenders.