A Plaintiff Reflects on Judge Scheindlin's Clean Halls decision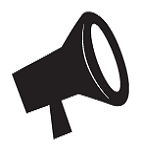 On Tuesday, January 8th, Judge Shira Scheindlin in the Southern District Court of New York granted a preliminary injunction against the NYPD in our federal class action lawsuit, Ligon v. City of New York. The injunction has since been temporarily stayed pending appeal, but it was nevertheless a huge victory for our litigation team, clients, and the South Bronx community. The judge found that the NYPD has a pattern and practice of illegally stopping and frisking Bronx residents and their guests in front of thousands of Bronx apartment buildings participating in a police program called "Operation Clean Halls," which allows police officers to patrol private apartment buildings. The NYCLU, LatinoJustice PRLDEF and the law firm Shearman & Sterling are partners in the lawsuit. Bronx Defenders' client Charles Bradley, a plaintiff in the lawsuit, shared his story of getting illegally stopped, searched, and arrested—and his reaction to the win.
In early May 2011, Charles Bradley was arrested in front of his fiancee's apartment building in the Bronx. He had just finished work for the day—he was a security guard—and he had come directly on the subway to visit his fiancee.
A neighbor who knew Mr. Bradley let him into the building, but when he knocked on his fiancee's door, there was no answer. Deaf in one ear, she often couldn't hear him knocking. So Mr. Bradley went back outside, and, standing on the sidewalk, squinted up at her fifth floor window, trying to see if she was there. In that moment, a police officer approached, and began to question him.
Although the police officer did not have "reasonable suspicion" to believe that Mr. Bradley was engaging in illegal activity—which is the legal standard for a police stop—Mr. Bradley politely answered all of the officer's questions, showed his ID and explained that he was visiting his fiancee.
"I'm coming to see my fiance, I'm coming to see my loved one," Mr. Bradley recalled, still seething at the memory. "And I'm coming out of the building and you [the police officer] just want to come and harass me. I had just come from work. And then I let you know that I'm a working person sir, on top of that I let you know that I'm a security guard and I have ID on me."
But the officer wasn't interested in hearing Mr. Bradley's explanation; in fact, the officer told Mr. Bradley that he was acting "like a [expletive] animal." The officer searched his pockets, and—though he found nothing—arrested Mr. Bradley. A search and arrest is only legal if the officer has "probable cause," supported by evidence, to suspect criminal activity. In Mr. Bradley's case, both the search and the arrest were unconstitutional under the Fourth Amendment.
However, at the time, Mr. Bradley was not in a position to challenge the officer: he was frightened, confused, and humiliated. Mr. Bradley was handcuffed, forced into the police van, and held in a cell at the precinct for several hours. He was strip-searched at the precinct, which made him even more distraught.
"It was a nightmare for me," Mr. Bradley recalled. When he was released later that day—after the police saw that he had a clean record—he realized that his ordeal was far from over.
"They let me go with what is called a DAT," he cried, still incredulous a year and a half later. "And I said, what is this? A desk appearance ticket. And what's this code? …It means trespassing. Totally crazy."
A Desk Appearance Ticket (DAT) is an order to appear before a judge in criminal court, because the recipient is being charged with a crime. In Mr. Bradley's case, the crime was trespassing. He didn't understand how he could be accused of "trespassing" outside of his own fiancee's apartment.
It turns out that Mr. Bradley was a target of the NYPD program called "Operation Clean Halls," which permits officers to patrol inside and outside thousands of private apartment buildings in New York City and arrest people they suspect of trespassing. Although the goal is to prevent criminal activity, the reality is that the NYPD often detains residents of those buildings and their invited guests—without reasonable suspicion.
When Mr. Bradley came to The Bronx Defenders seeking help with the DAT, Community Intake Specialist Matt Diaz listened to his story and realized that the unconstitutional stop, search and arrest had taken place in front of a Clean Halls building. He referred the case to Cara Suvall, a staff criminal attorney, and to Molly Kovel, an employment and civil rights attorney, who was collecting information for what eventually became Ligon v. City of New York, a federal class-action lawsuit challenging "Operation Clean Halls" and its routine violation of civil rights.
Ms. Suvall met with Mr. Bradley. She explained to him that the only way to resolve the case would be to prepare a notarized letter from his fiancee, explaining that he had been invited to her apartment. Mr. Bradley and his fiancee immediately prepared the letter.
But Mr. Bradley's troubles didn't end there. He soon discovered that because of his criminal charge, he was at risk of losing both his job and his security guard license. Ms. Kovel, who, in addition to co-litigating the Clean Halls case, specializes in employment law, advocated on Mr. Bradley's behalf to both his employer and the state licensing agency in Albany, sending several letters that enabled him to keep his job and license while he was fighting to clear his name in court.
The case was dismissed, but only after hours of preparation for both Ms. Suvall and Mr. Bradley.
"I could have lost everything in my life because of this arrest," Mr. Bradley said, his voice quavering and his eyes filling with tears.
Not everyone subject to illegal stops, searches, and arrests has access to such zealous advocacy, as Judge Scheindlin pointed out in her decision:
If an unjustified stop happens to lead to an unjustified arrest for trespassing, as it did in Charles Bradley's case, not every overburdened public defender will have the wherewithal to obtain a notarized letter from the defendant's host explaining that the defendant was invited, as Bronx Defender Cara Suvall did on behalf of Bradley. When considering the relative hardships faced by the parties, it is important to consider the potentially dire and long-lasting consequences that can follow from unconstitutional stops. (Slip op. at 136-37).
Ms. Suvall herself expressed relief at the case outcome, but also acknowledged the limitations of advocacy in this kind of situation: "I was happy for Mr. Bradley that we got his case dismissed and saved his job, but was sad that the best I could offer him was 'damage control.' I could try to stop more bad things from happening, but I couldn't turn back the clock or even promise him that it wouldn't happen again."
Mr. Bradley echoed this sentiment, emphasizing the lingering trauma of the arrest, well over a year later. "The psychological and mental damage that can be caused by their tactics to good hardworking human beings like myself can last a lifetime," he said.
In the hopes of preventing others from going through a similar experience, Mr. Bradley decided to testify in the Ligon v. City of New York preliminary injunction hearing, which took place this fall. He recounted the story of his stop, frisk, and arrest, and how he almost lost his job and livelihood.
A day after the court ruling, Mr. Bradley was jubilant, praising Judge Scheindlin and the litigation team. He stated:
"I'm extremely thankful and extremely proud to have been part of this landmark decision, and to testify, and to let other New Yorkers know that you can do the same, to continue to fight…and stand up for yourself in this life, because this life is so full of injustices and unfairness that the only way that the change will come about is if we all step up, stand up…for the things that we truly believe in."