Written Testimony of The Bronx Defenders: Virtual Public Hearing on Police/General Public Interactions During Recent Protests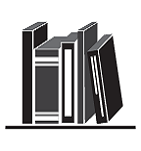 New York State Attorney General Letitia James Virtual Public Hearing on Police/General Public Interactions During Recent Protests Wednesday, June 17, 2020 
Written Testimony of The Bronx Defenders 
The Bronx Defenders ("BxD") is a public defender non-profit that is radically transforming how low-income people in the Bronx are represented in the legal system, and, in doing so, is transforming the system itself. Our staff of over 350 includes interdisciplinary teams made up of criminal, civil, immigration, and family defense attorneys, as well as social workers, benefits specialists, legal advocates, parent advocates, investigators, and team administrators, who collaborate to provide holistic advocacy to address the causes and consequences of legal system involvement. Through this integrated team-based structure, we have pioneered a groundbreaking, nationally-recognized model of representation called holistic defense that achieves better outcomes for our clients. Each year, we defend more than 20,000 low-income Bronx residents in criminal, civil, child welfare, and immigration cases, and reach thousands more through our community intake, youth mentoring, and outreach programs. Through impact litigation, policy advocacy, and community organizing, we push for systemic reform at the local, state, and national level. We take what we learn from the clients and communities that we serve and launch innovative initiatives designed to bring about real and lasting change. 
Mass Arrest in the Bronx on June 4th 
On the evening of June 4, 2020, the NYPD conducted a violent mass arrest of individuals who had gathered in the South Bronx to protest the police killing of Black people in this country. As Gothamist reported the next day, while large scale arrests had occurred in both Brooklyn and Manhattan, "it was the Bronx that saw the most aggressive show of NYPD force to date, as part of a planned mass arrest operation that Police Commissioner Dermot Shea described Friday as 'executed nearly flawlessly.'" Numerous individuals from our office witnessed NYPD's brutality on the ground, either as protestors or as designated legal observers. Attorneys from The Bronx Defenders also provided volunteer jail support at the 40th and 41st precincts and Queens Central Booking, where hundreds of people arrested in the Bronx were later taken and processed for curfew violations. Additionally, criminal defense attorneys from The Bronx Defenders staffed a 24-hour legal hotline that received hundreds of calls from family members and friends looking for loved ones who went missing after the mass arrest. In these capacities, we witnessed the NYPD's mistreatment of the protestors at multiple stages and from varying perspectives. What we saw was devastating. 
Mayhem and Violence on the Ground 
Just before 8pm on the evening of June 4, protestors who were marching down 136th Street in Mott Haven were abruptly blocked by a wall of heavily armored police officers with bicycles. These officers began pushing the protestors, using their bikes as weapons. Within a matter of seconds, police transport vans and buses arrived on scene. Armored police officers jumped out of the vehicles with their batons out, blocking protestors in and employing a tactic known as "kettling." The police then systematically began to arrest everyone present, pushing them, 2 beating them, and spraying them with pepper spray. Protestors who wished to disperse were not allowed to do so, and the few who were allowed to "leave" were deceptively guided in the direction of police blockades, where they were ultimately arrested. 
Those rounded up, beaten, and arrested simply for exercising their First Amendment rights included Bronx Defenders staff, clients, and their friends and family. One criminal defense attorney from The Bronx Defenders who had volunteered as a legal observer witnessed multiple protestors telling officers that there was a pregnant woman keeled over on the ground going into labor. The officers not only ignored their pleas for help, but arrested those attempting to get the woman to a hospital. 
A senior attorney at our office, a Bronx resident, was among those arrested during the protest and described the experience as follows: 
I was hit on the head with a shield, and indirectly sprayed with pepper spray. I tried to use my body to get in the way of officers hitting people with batons and shields but was pushed into a crush of bodies and could not move. My handkerchief used as a face covering was untied from around my neck and removed by an officer, and the surgical mask I was wearing underneath was lost on the ground. I did not have any PPE for the remainder of the night. I was arrested sometime after 8pm and released from Queens Central Booking as the arrest processing site around 3am. 
In addition to the physical injuries sustained, this individual's phone was lost and his camera broken by the NYPD. His situation was not unique. The NYPD confirmed approximately 260 arrests were made at this protest alone, and there were numerous reports of recording devices 3 such as phones and camera equipment being destroyed or confiscated. One criminal defense attorney from The Bronx Defenders who had volunteered as a legal observer witnessed a person who appeared to be a journalist place an SD card in their mouth after police destroyed their camera equipment with a baton and threatened to arrest the person if they did not leave the premises. 
By its own account, the NYPD created a "flawlessly" executed trap from which there was no escape. It was traumatizing for those present.
Read the full testimony here