WNYC: In Solitary, Inmates Languish, Despair and Attempt Suicide: Report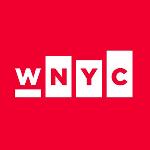 The Otis Bantum Correctional Center has the largest solitary confinement unit on Rikers Island. It holds roughly 400 inmates, according to the Board of Correction. The Otis Bantum Correctional Center has the largest solitary confinement unit on Rikers Island. It holds roughly 400 inmates, according to the Board of Correction. (Brigid Bergin/WNYC)
A new report details the rough treatment of inmates placed in solitary confinement at New York City's largest jail system, Rikers Island.
The city's Department of Correction uses solitary confinement to punish inmates for misbehavior that includes violent fighting. But jail reform advocates say it amounts to torture, especially for the mentally ill and teenagers. They've been fighting to end it for years, and recently, their movement picked up steam after federal investigators found solitary confinement was being used in excess on adolescents and often times for non-violent behaviors.
The report released Wednesday by The Bronx Defenders, an organization that provides criminal defense and social services to poor New Yorkers, consists of detailed interviews with 59 clients. It found that teenagers often racked up infractions that lead to excessive stints in isolation — more than 900 days in 3 cases.
The clients interviewed also complained about receiving inadequate mental health treatment and five said they attempted suicide.
"For teenagers in particular, whose brains are still developing…they are the least able to understand the long-term consequences of their actions, they're the most impulsive, and they're the least able to endure conditions of solitary confinement or confinement of any kind," said Robin Steinberg, executive director of The Bronx Defenders.
The city's Department of Correction is in the process of addressing the way solitary is carried out. Earlier this week, Commissioner Joseph Ponte said the jail system is coming up with alternative punishments to isolation. He also said the city would eventually end solitary confinement for 16 and 17-year-olds.
On any given day, around 600 inmates are held in solitary confinement at Rikers Island, according to the Department of Correction.
By Cindy Rodriguez
See full article here.