WNYC: Bronx DA Won't Ask Supreme Court to Decide on Jury Trials for Immigrants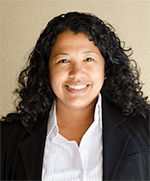 Alice Fontier, managing director of the Criminal Defense practice, welcomed the DA's decision to not ask the U.S. Supreme Court to review the Suazo case in hopes of changing the law so that all defendants accused of class B misdemeanors, not just immigrants, can get jury trials. She said citizens also face harsh punishments if convicted of misdemeanors.
"You may not be able to have your job anymore, you might lose your license, your driver's license is an issue," she explained. "It may have consequences in family court so that you're losing your children. You can be banned from public housing."
Jury trials are widely considered more favorable to Bronx defendants than bench trials by a single judge.
Read more here