When the NYPD Keeps Your Property: Frequently Asked Questions About Civil Forfeiture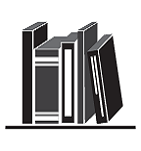 The NYPD regularly seizes cash, cellphones, cars, and other property during arrests. Property that is not contraband should be returned to its rightful owner when the case is dismissed or terminated unless the district attorney's office can establish that the valuables are still needed as evidence for an appeal or another proceeding. In practice, something very different is happening…
Why did the NYPD take my property during arrest?
The NYPD confiscates property during arrests for several reasons. Valuable property such as keys, wallets, phones and jewelry can be held for safekeeping until a person is released from court. Property, including cash and cars, can also be retained as "Arrest Evidence" for use in the criminal case or a related investigation.
What is civil forfeiture?
Civil forfeiture is a controversial legal mechanism that allows the government to retain private property seized during an arrest—even if the owner is ultimately not charged with any wrongdoing—if they suspect it of being related to unlawful activity. In 85% of New York City forfeiture cases pursued by the NYPD, the property owner is never charged with a crime.
How do I know exactly what was taken?

You have the right to an invoice detailing everything that was taken from you and by whom.
Where do I go to get my property back?
If the valuables were taken for safekeeping, the owner should be able to retrieve them at the NYPD Property Clerk's office by presenting the property invoice and two forms of identification. If the property was taken as "Arrest Evidence," the owner must obtain a release form from the DA's office stating that the property is no longer needed. For more detailed information, see our Reentry Net resource page on getting property back after an arrest.
Note: Although the Rules of the City of New York specify that the DA's office must respond in writing within 15 days to a demand for a DA release, claimants frequently wait much longer for a response and sometimes never get one. If the claimant cannot obtain the document within 270 days of putting in a request to the NYPD Property Clerk for the items, the department gets to keep the property. The Bronx Defenders is currently litigating a challenge to this policy and practice. In response to the litigation, the Bronx DA has proposed a series of reforms to streamline the process of granting release letters.
How do civil forfeiture practices impact New Yorkers?

Cash and vehicles are the most common forms of property seized and marked for civil forfeiture, but law enforcement may seize anything, including:
Sensitive documents, such as social security cards, green cards, and driver's licenses
House keys and cell phones
Prescription medicine
Without keys it can be impossible for a person to get into their apartment, their vehicle, or get to work. Confiscated cash means unpaid bills, missed rent payments, and hungry families. In an ultimate Catch 22, the Property Clerk requires that people present ID to retrieve ID.
As in most civil proceedings, there is no right to counsel when the NYPD seeks to permanently retain someone's property, so people are left to navigate the tangle of New York and federal laws alone. As a result, many people give up and never retrieve their belongings. Through our Civil Action Practice, we assist hundreds of low-income Bronx residents every year who are struggling to get their property back after an arrest. Without this legal assistance, most would be unable to get their property back, even when their cases have been dismissed.
Want to educate others about civil forfeiture? Share our video and know-your-rights pamphlet!
Civil

Forfeiture

Click on the thumbnail for a printable version of "Know Your Rights: Civil Forfeiture."