Watch Kate Rubin on Sunday, Sept. 9th discuss NYPD's stop-and-frisk policy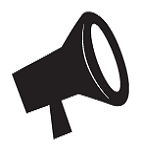 Both Sides of the Bars: "The Bronx Defenders on Stop and Frisk"
Watch The Bronx Defenders' Kate Rubin, Director of Policy & Community Development, and The Fortune Society's Glenn E. Martin discuss the NYPD's stop-and-frisk policy and its effect on NYC communities.
You can watch this episode of "Both Sides of the Bars" on Sunday, September 9, 2012 at 10pm on Channel 34 on Time Warner Cable, Channel 82 on RCN, and Channel 33 on Verizon FiOS (with simultaneous internet transmission at
http://www.mnn.org/live/1-community-channel
). The episode will be on again on Wednesday, September 12, 2012 at 10pm, but there is no simultaneous web transmission on Wednesday.