The New York Times: New Yorkers Facing Deportation Lose Their (Physical) Day in Court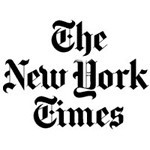 "The fact that someone is not physically in the courtroom really hinders a lot of the less tangible aspects of our successful representation. A judge is less able to assess a person's credibility if they are not sitting in the room."
Sarah Deri Oshiro, Managing Director of our Immigration Practice illustrates the harmful repercussions of ICE's refusal to bring detained people into immigration court for hearings and, instead, replace their in-person court appearances with video calls.
The decision, as we noted with Brooklyn Defender Services and The Legal Aid Society, is a direct attack on people who have been waiting for months in detention for their opportunity to meet with attorneys, assert their legal right to remain in this country, and see their loved ones.
Read the piece here.