The New York Times: Ill and in Solitary at Rikers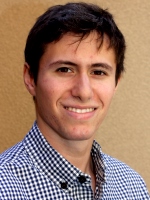 Read The Bronx Defenders' Skylar Albertson's "Letter to Editor" published in The New York Times in response to their recent article on mental illness among inmates at Rikers Island:
To the Editor:
"Where Mental Illness Meets Brutality in Jail" (front page, July 14) paints a horrifying but accurate picture of the abuse that mentally ill inmates face at Rikers Island.
While a multitude of reforms are necessary at Rikers, first on the list should be phasing out the use of solitary confinement. Despite the New York City Department of Correction's promise to stop placing mentally ill inmates in solitary, this torturous and inhumane practice inexplicably remains the only form of punishment that correction officers use for most alleged infractions.
Over the last six months, my colleagues and I at the Bronx Defenders conducted many interviews with inmates held in solitary confinement at Rikers. The majority received a diagnosis of mental illness before entering solitary confinement. The few who were not mentally ill experienced rapid deterioration of their mental health upon being placed in solitary.
Solitary confinement represents the very worst of the continuing and rampant abuse at Rikers Island. It is time for the Department of Correction to end this inhumane practice.
SKYLAR ALBERTSON
Assistant to the Director
The Bronx Defenders
Bronx, July 15, 2014
To read the original article click here.